Pushing trialling customers to ChartMogul enables you to track metrics such as Leads and Trial to paid conversion rates alongside your subscription metrics. Zapier allows you to automatically send leads to ChartMogul when they are created in your CRM or billing system. 
This article will demonstrate how to import new trialling accounts from Recurly. Please note that it is possible to import trialling customers from many other data sources, including Stripe, Chargify, and Braintree.
If you want to import historic trial data into ChartMogul manually in bulk, you can use our
Google Sheets App
. 
Setup instructions 
1. In Zapier, click Make a Zap.

2. Select Recurly as your trigger app, then click New Account as the trigger. You may need to connect your Recurly account to Zapier if you haven't already done this.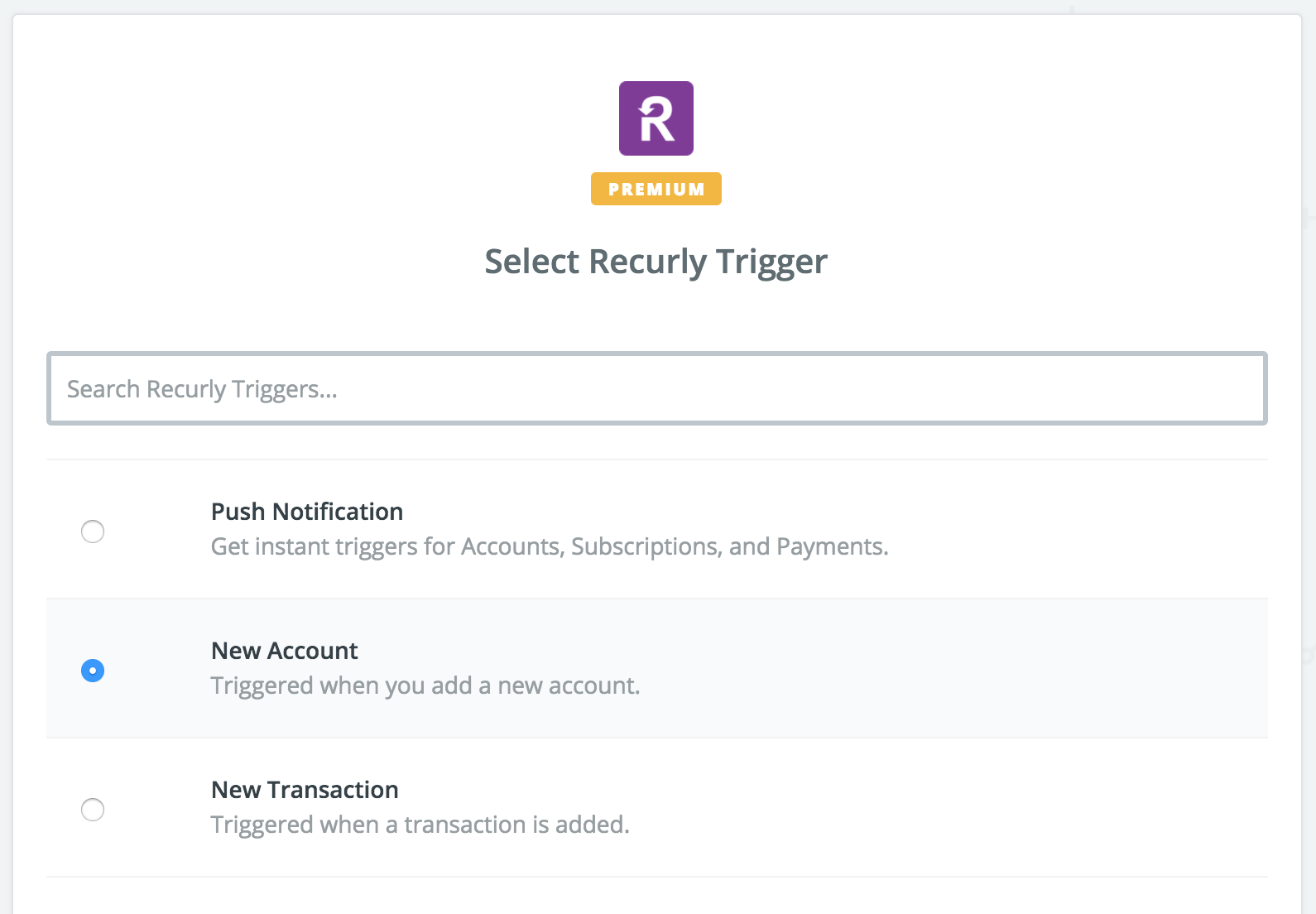 3. Select Webhooks by Zapier as your action app, then click POST as the action.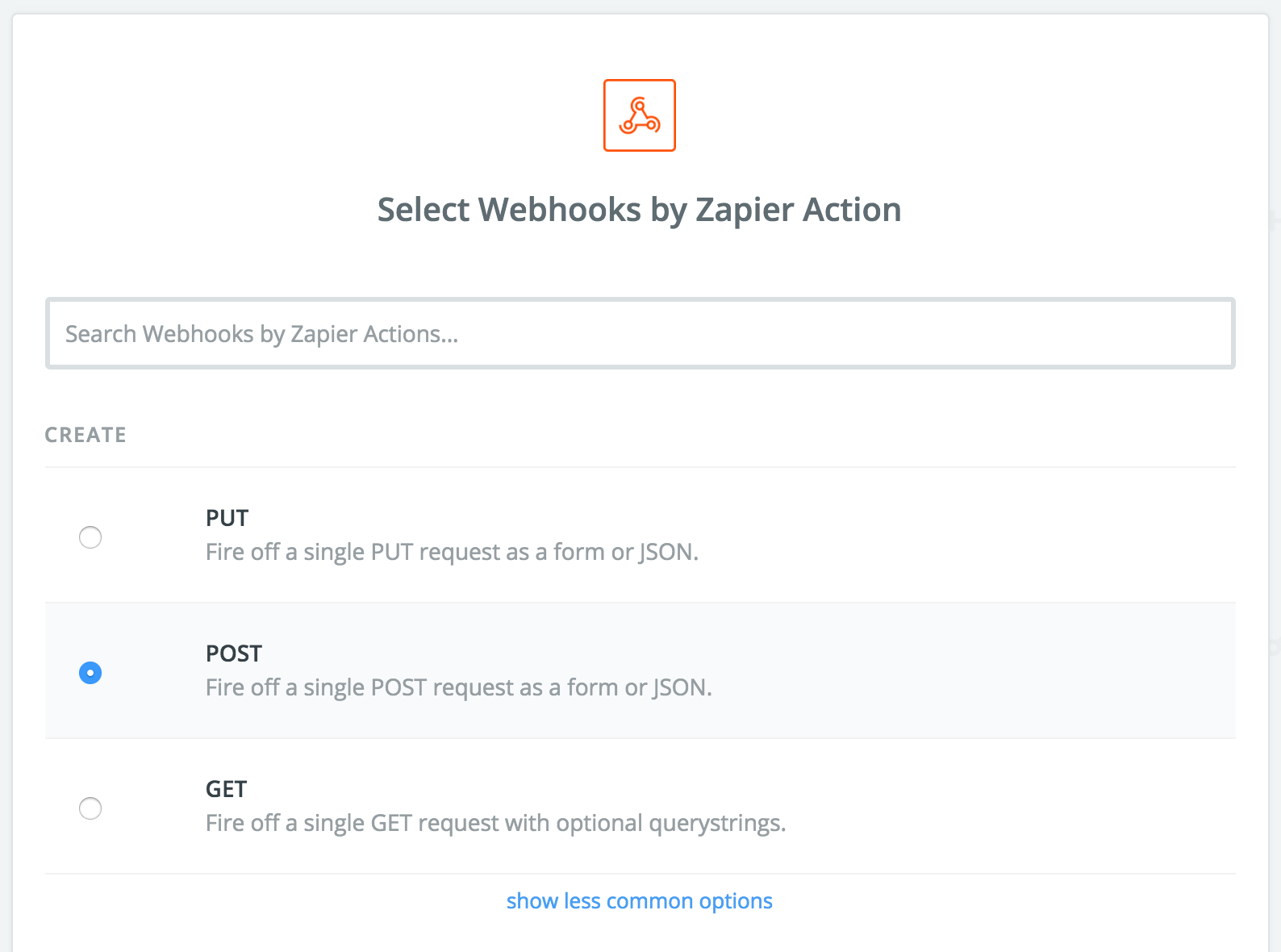 4. In the Webhooks by Zapier template, enter the following details:
The URL should be https://api.chartmogul.com/v1/import/customers
The Payload Type should be json
The Data fields should have the following values: 
In the data_source_uuid field, you will need to enter an Import API data source UUID. You can create a ChartMogul Import API data source by navigating to ChartMogul > Admin > Data Load, and clicking Add data source. Once you have created an Import API data source, copy the data source UUID provided and paste it into the data_source_uuid field in the Webhooks by Zapier template.
You can leave the Wrap Request In Array, File, and Unflatten fields as the default values.
In the Basic Auth field, enter your ChartMogul API Token and Secret Key separated by a pipe (|). For example, if your API Token was '123' and your API Secret Key was '456' you would enter 123|456 in this field. You can find your API Token and Secret Key in ChartMogul > Admin > API.
In the Headers field enter Content-Type as the key and application/json as the value. 
5. Click Test this Step to ensure that the Zap will import new trialling Recurly accounts into your ChartMogul account. You should see the following success message: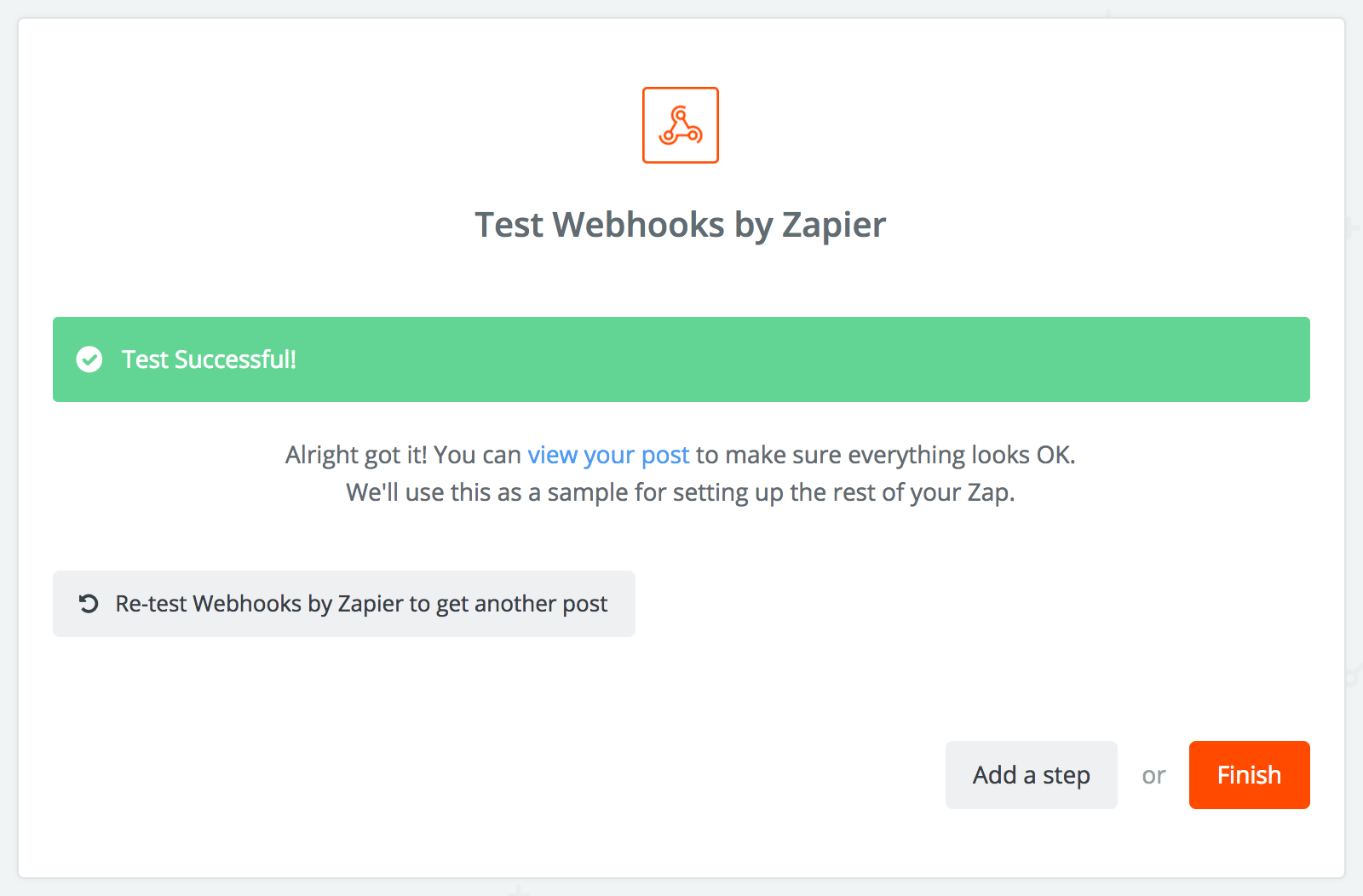 6. Name the Zap and click Turn on Zap.

We'd love to hear how you use Zapier to automate integrations with ChartMogul. Please write to us at platform@chartmogul.com if you'd like to share feedback and ideas for integrations.