Follow the steps below to create your ChartMogul account.
1. Visit our signup page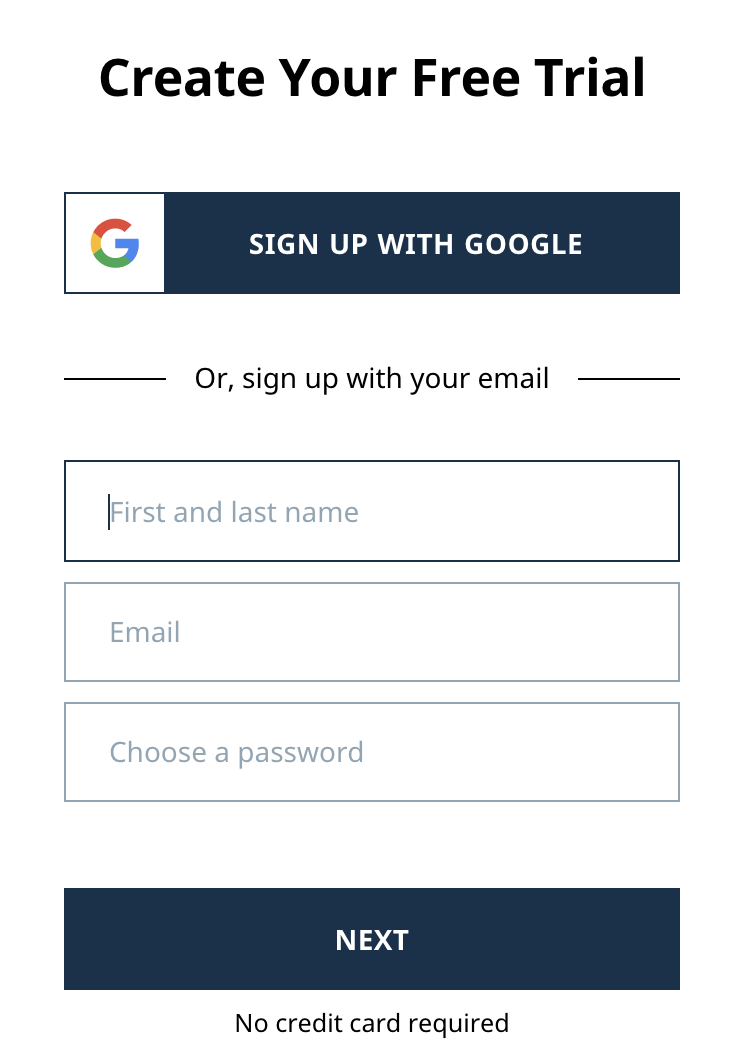 2. Once there, enter in your details
Your First and Last Name
Your Email address
And a Password
After clicking Next, we'll ask you to enter your company name, company size, and your work phone number.
3. Click Create My Trial
Your 14-day trial will be initiated and you'll be redirected to https://app.chartmogul.com.
Note that by clicking Create My Trial, you agree to the ChartMogul Terms of Service and Privacy Policy.
Next steps
Connect your data sources to populate your ChartMogul account. You can find out how to connect your data sources here.