Please follow the steps below to create your ChartMogul account.
1. Navigate to the sign up page.
Visit https://app.chartmogul.com/users/sign_up
You will see a sign up screen that will look like this: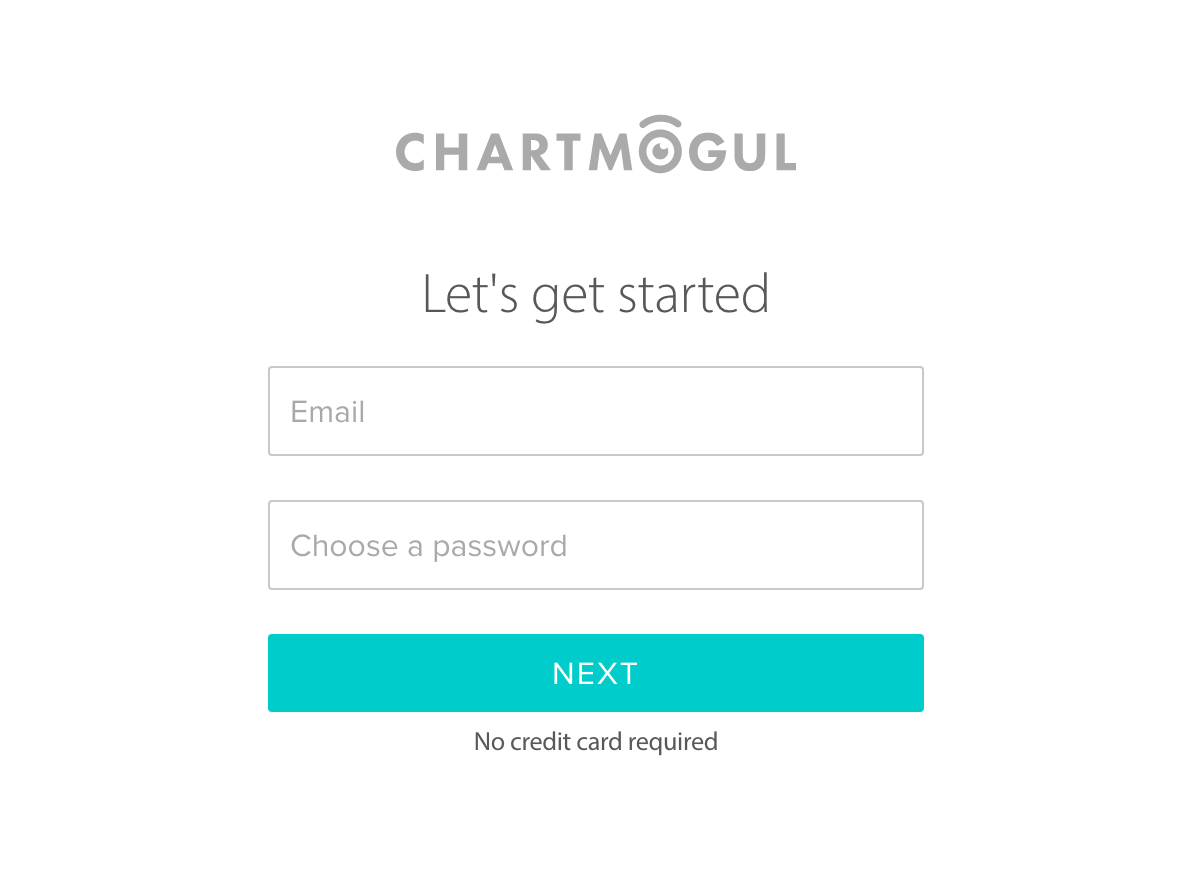 2. Once there, enter in your details.
Required fields:
Your Company name,
Your Name,
Your Email address,
And a password
A second screen will appear once you have entered your email and a password that will prompt you to add your name, your company name and a work phone number.
3. Click 'Create My Trial'.
Your PRO Plan trial will now be initiated. You will have access to all of ChartMogul's features.
To connect your billing system and to import your data into ChartMogul, please select your billing system below to help you get started:
Stripe | Braintree | Recurly | Chargify | Paypal | CSV | API