You must be an Admin in both Stripe and ChartMogul to complete the following steps.
Adding a data source
Click the data platform icon on the left menu to navigate to the Data platform tab. Alternatively, you can click the link mentioned below to directly move to the data platform tab - https://app.chartmogul.com/#/data-platform
Add a data source by clicking Add a data source button in the Data Sources section
In the popup, select "Stripe"


Once you select your data source type, enter a name for your data source and click on Next
Connecting Stripe
Select the environment of the data you would like to import in ChartMogul. You will also be provided an option to include deleted Stripe customers in the data that will be imported to ChartMogul.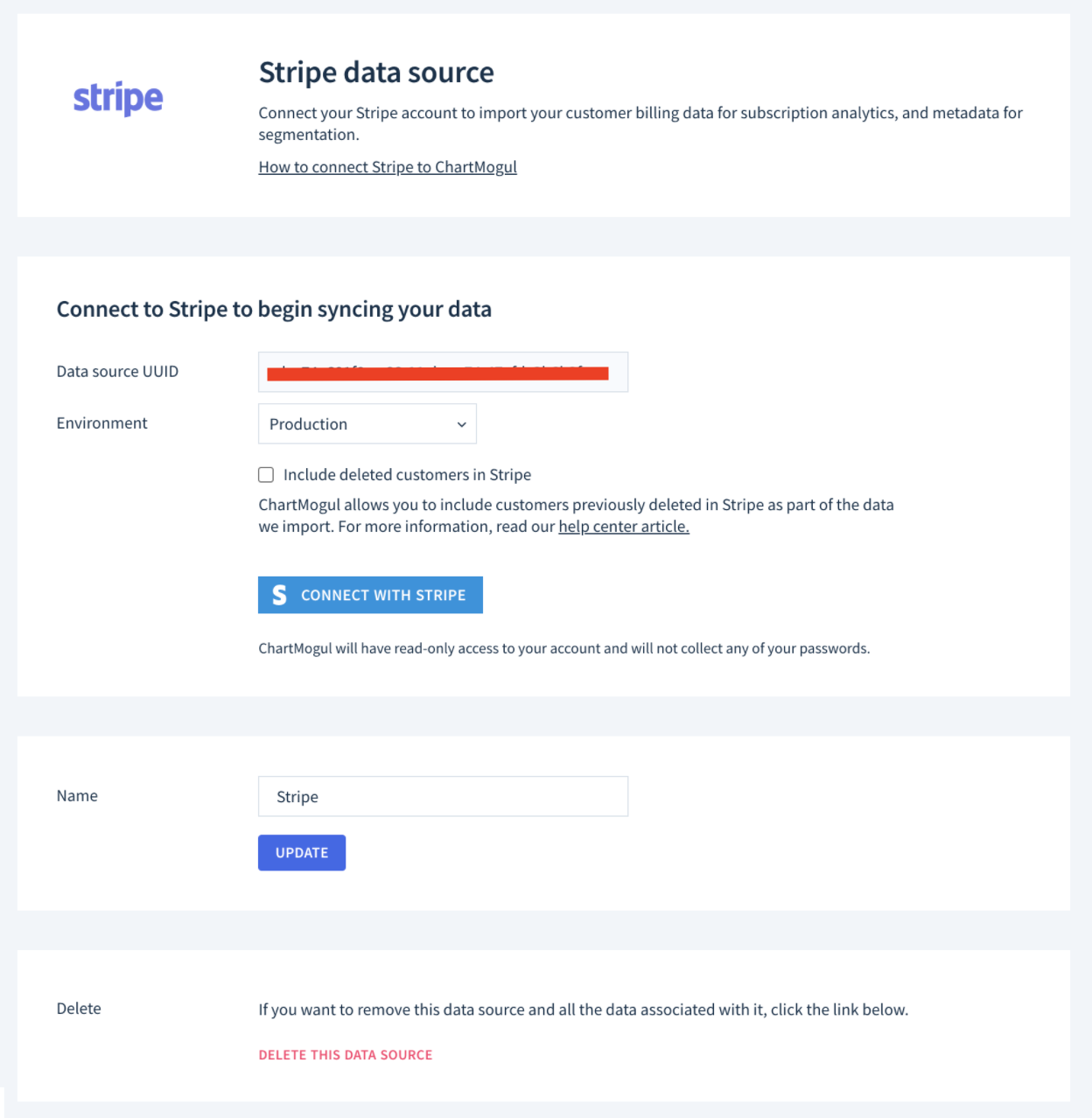 Once you have set the environment and whether to include or exclude the deleted customers for import, click on the blue Connect with Stripe button. To know more about the import deleted customers option, please read this article.
You will be redirected to your Stripe account.
If you are not logged in to your Stripe account, you will need to sign in using the credentials for the account you would like to sync to ChartMogul. If you are already signed in, after authorizing ChartMogul to have read-only access to your data you will be redirected back to ChartMogul.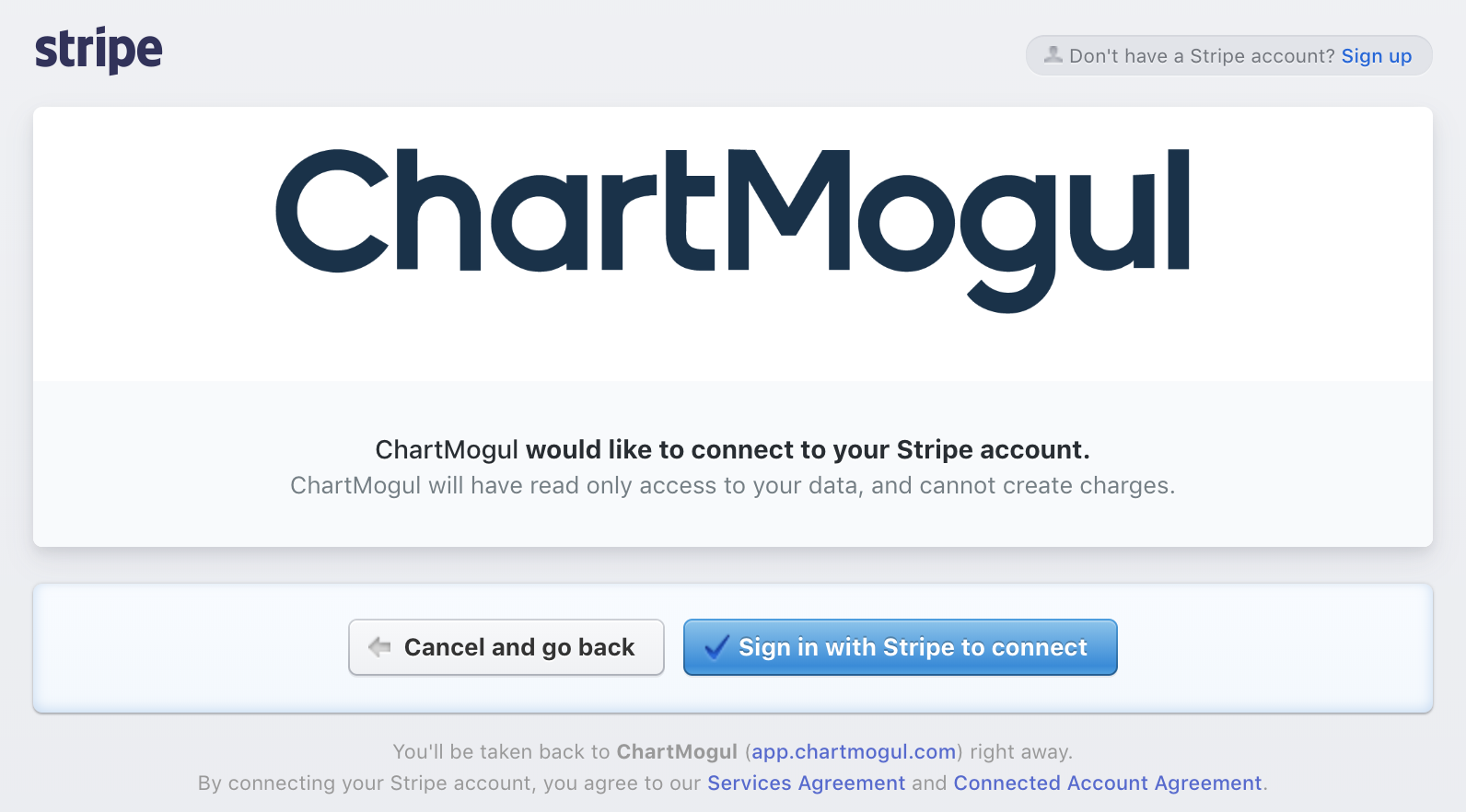 Import your historical data
Once you have been redirected back to ChartMogul, scroll to the bottom of the page and click Save & Import Data.
Your import will begin, and the webhook will be configured. A progress bar will appear displaying the amount of time remaining until your import is complete. Once the import has been completed, your ChartMogul dashboard will automatically update when there are activities in your Stripe account.
What you need to know:
If you are using Stripe's multi-plan subscriptions, learn more here.
Stripe customers will only be imported when they have a successfully paid invoice.
If you want to import your test data into ChartMogul, make sure that you select Test data as the environment. Once you have selected the environment and started the import, you cannot change it anymore. If you need to import your data from a different environment, you will need to create a new data source for it.
ChartMogul allows you to import deleted customers in Stripe. You can learn more about this setting here.
It is possible to create a subscription with a trial period without the need of adding the customer's billing details. You can learn more about this by reading the Stripe Docs here.

ChartMogul uses Stripe's Events API to retrieve trial-related customer data. Stripe doesn't allow events older than 30 days to be retrieved anymore. Because of this, ChartMogul can only map trial dates that happened 30 days before the date of the initial import.