You must be an Admin in both Stripe and ChartMogul to complete the following steps.
Adding a data source
  Head to Admin > Data Sources and click New data source.
In the dialogue that opens, enter a name for your connection into the Name field. 
Click on the System drop down menu and select Stripe. 
Click on Next to continue.
Connecting Stripe
Click on the blue Connect with Stripe button.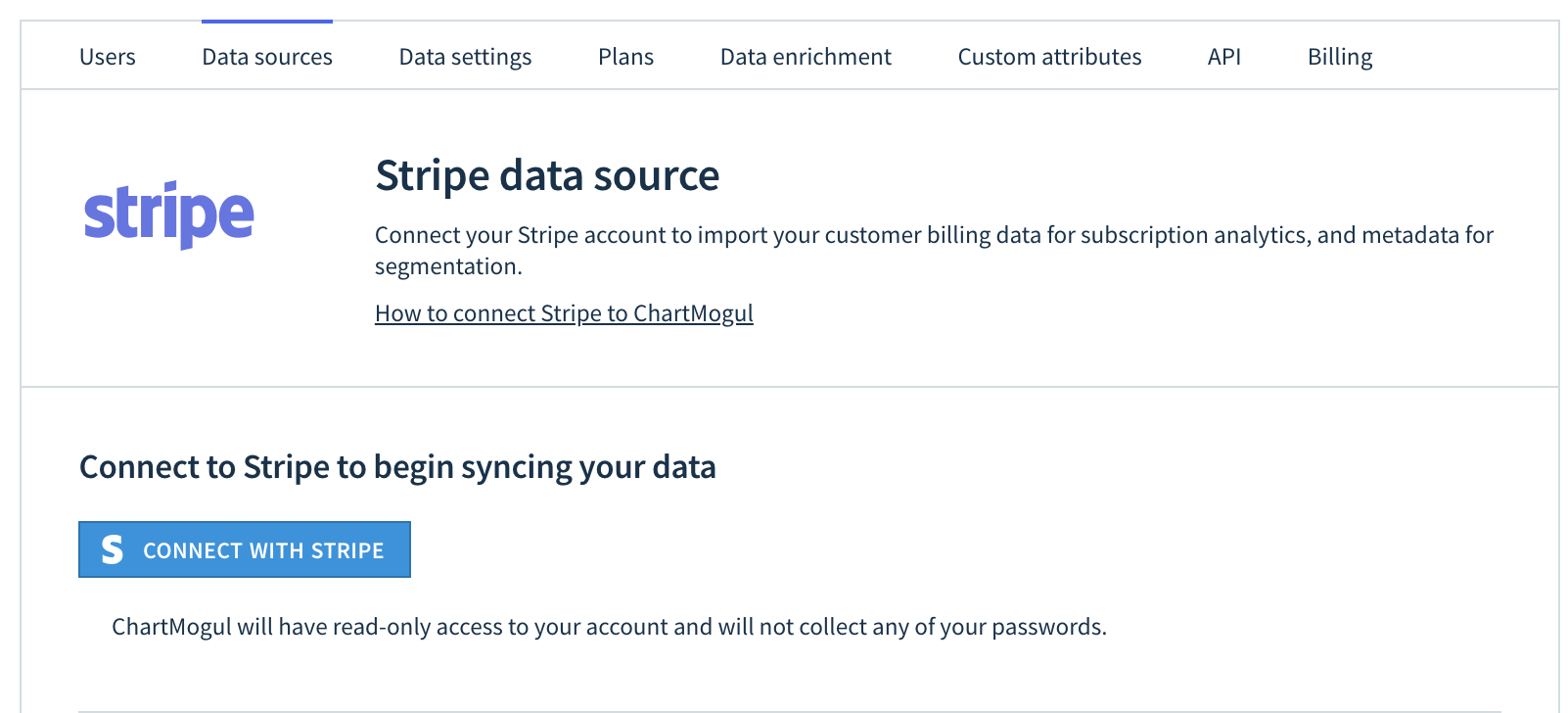 You will be redirected to your Stripe account.
If you are not logged in to your Stripe account, you will need to sign in using the credentials for the account you would like to sync to ChartMogul. If you are already signed in, after authorising ChartMogul to have read-only access to your data you will be redirected back to ChartMogul.
Import your historic data
Once you have been redirected back to ChartMogul, scroll to the bottom of the page and click Save & Import Data.
Your import will begin, and the webhook will be configured. A progress bar will appear displaying the amount of time remaining until your import is complete. Once the import has been completed, your ChartMogul dashboard will automatically update when there is activity in your Stripe account.
What you need to know:
Our integration currently doesn't allow you to import test data. 
If you are using Stripe's multi-plan subscriptions, each plan will be reported as a separate subscription.