If you have plans that are related in some way, e.g. all monthly plans, it can be useful to group them into a single plan group.

Creating a plan group
To create a plan group follow these steps:
Go to the Data Settings page in your ChartMogul account: https://app.chartmogul.com/#admin/data_settings
Click 'Add plan group' to create a new plan group, and then select the plans you would like to include in the new group.
Define a name for the new plan group and click Save.
Once you have completed these steps you will be able to select your new plan group from the Plans drop-down menu.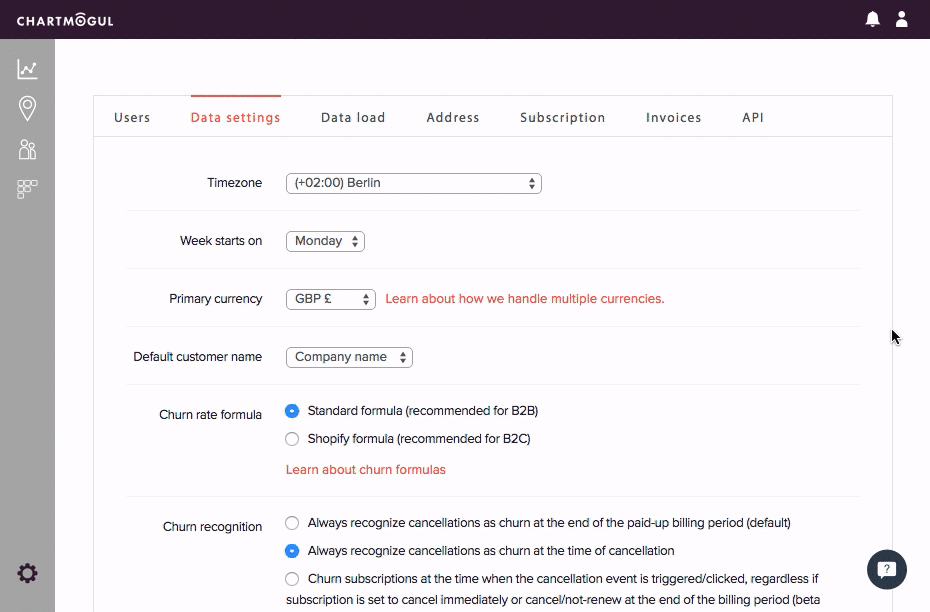 Removing and hiding plan groups
To hide or show a plan group, click the 'eye' next to the plan group name.

To delete a plan group, click 'Delete' next to a plan group name.

Renaming a plan group
To rename a plan group, click the group you would like to rename in the table, change the name in the input box, then click 'Save'.