Pushing Intercom tags to ChartMogul is useful when you want to analyze customer communication alongside your subscription metrics.
This is especially relevant when you use Intercom's Engage, Learn, or Support products. For example, if you tag users on Intercom as a churn-risk based on support conversations, you would want to pipe this information into ChartMogul so that you can view how much revenue is at risk of churning at any given time.
If you would like to easily turn on this Zap for your ChartMogul account, head over to Data Platform > Metadata > Explore and click on the Use this Zap button next to this Zap. Note that you need to be an Admin of your ChartMogul account for access to the Admin page.
If you would like to learn how to set up this Zap by yourself, then continue with this article. For a general introduction to the Zapier integration please read Integrating ChartMogul with other apps using Zapier.
Setup instructions
1. Login to your Zapier account and click on "Make a Zap!".
2. Select Intercom as your trigger app, then click "New Tag on a User" as the trigger. Click "Save + Continue" when done.

3. Connect your Intercom account by clicking on "Connect an Account".
4. In "Edit Options", you can leave the field "Which Tag?" as blank for the Zap to trigger for any tags added. You can also select which specific tag will trigger the Zap to run by selecting it here. Click "Continue" when done.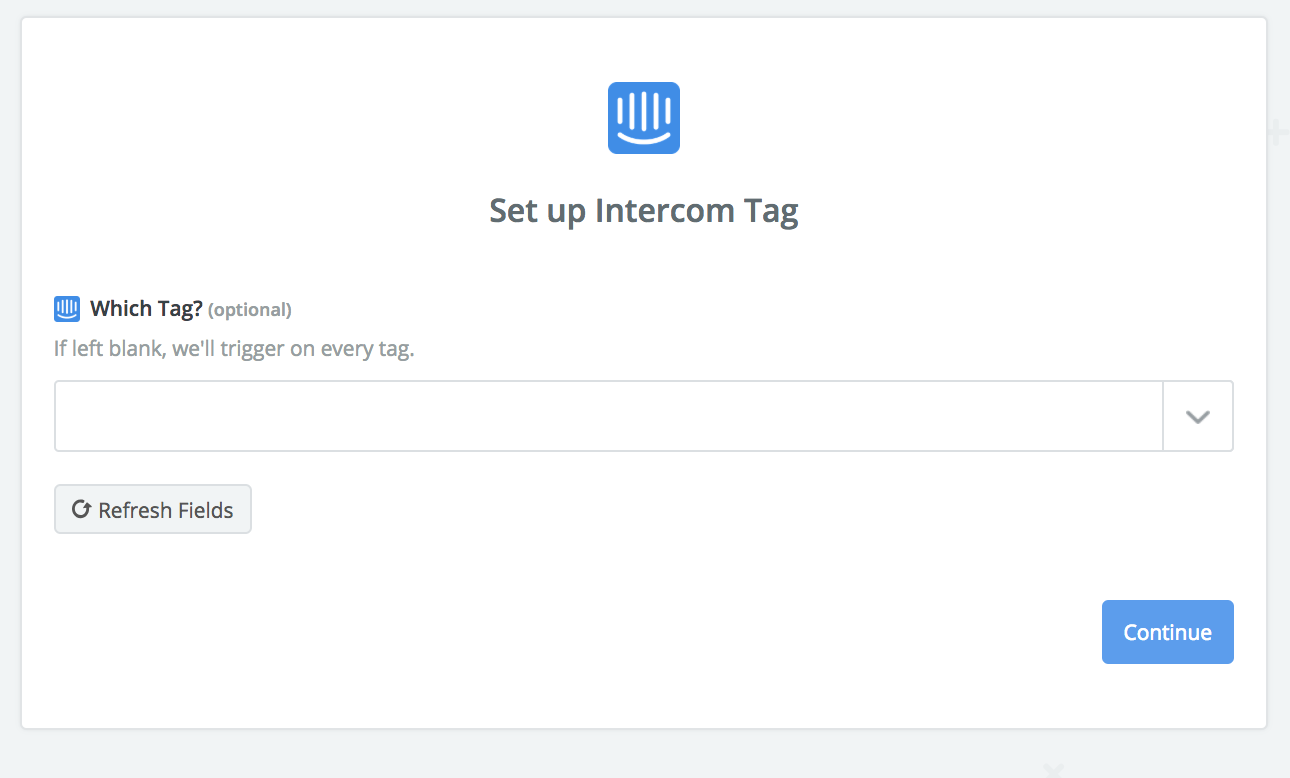 5. Click on "+ Add a Step" on the left menu then select "Action/Search"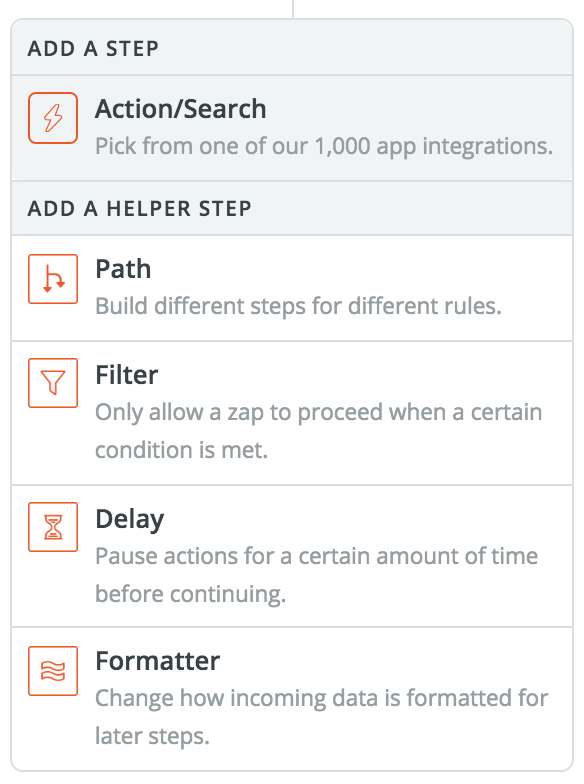 6. Select ChartMogul as the app and click on "Add Tag to Customer". Click on "Save + Continue"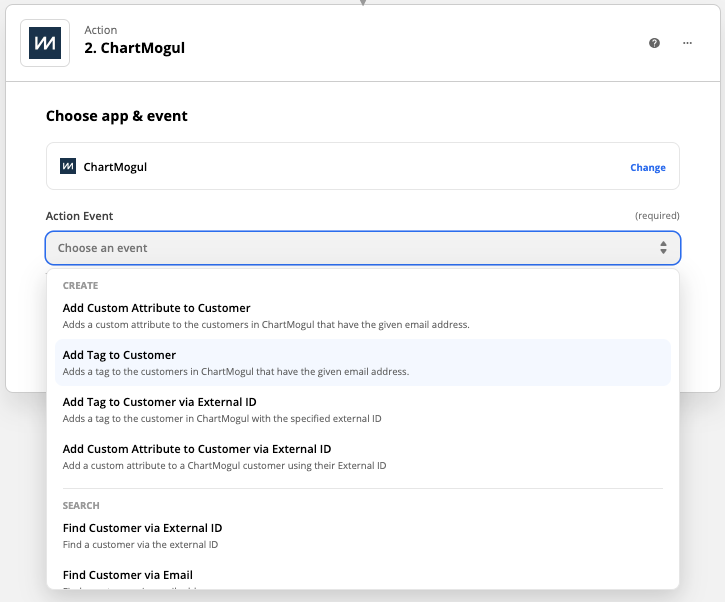 7. Link your ChartMogul account
8. In the "Tags" field, select "Tag Name", then in the "Customer Email" field, choose "User Email".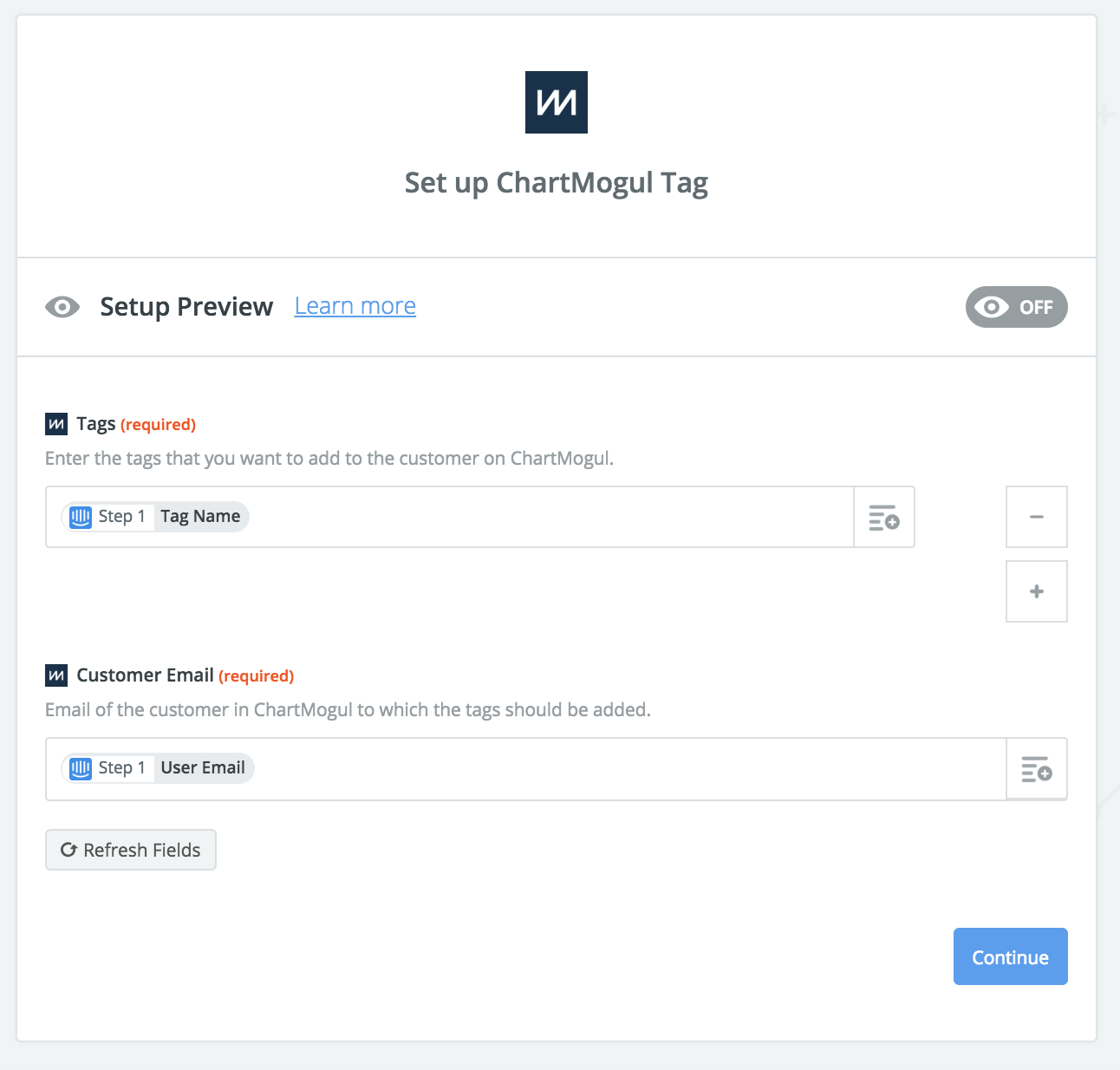 9. Name the Zap and turn it ON.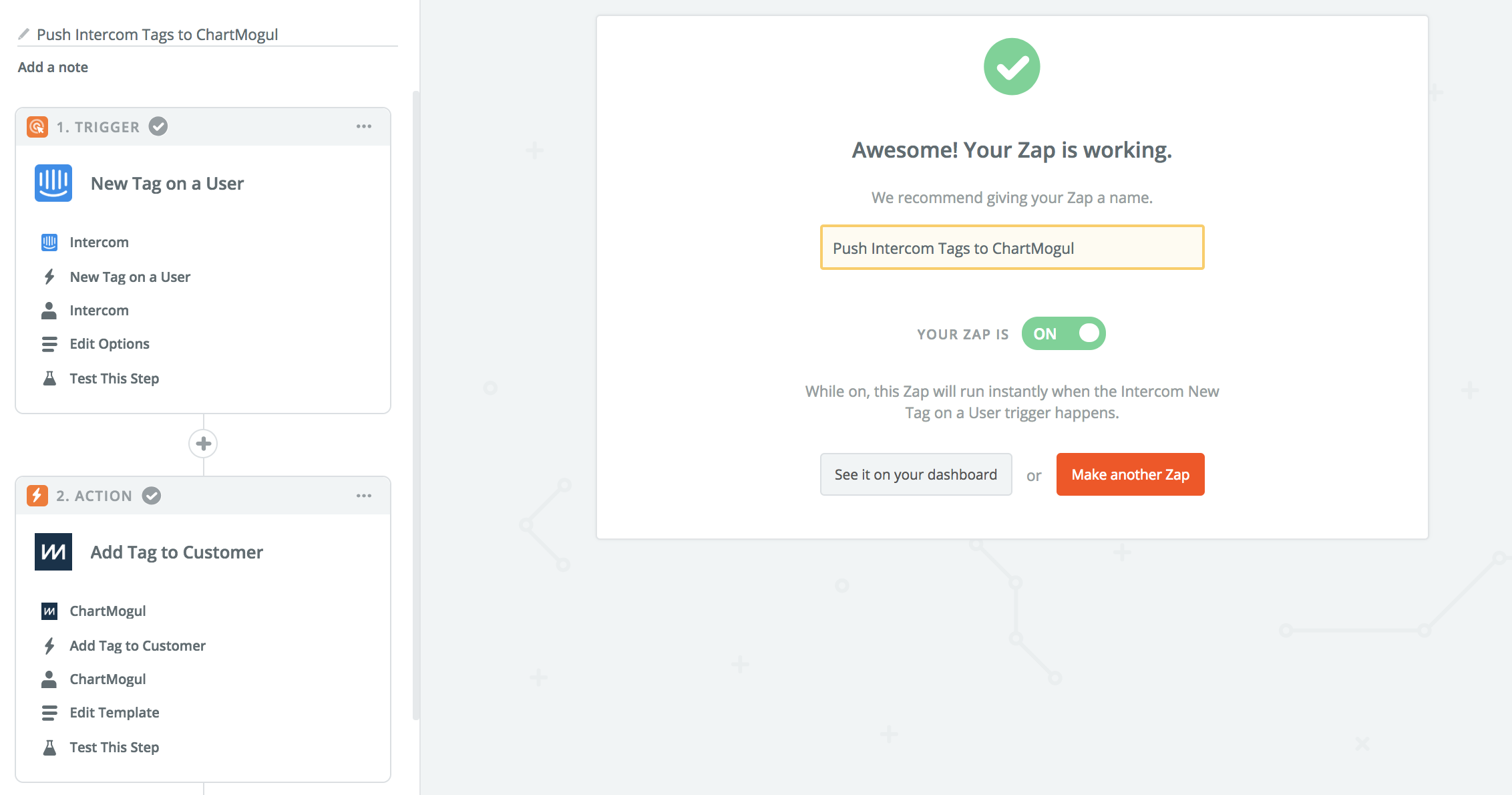 With this Zap enabled, whenever a tag is added to a user in Intercom, the same tag is added to the user in ChartMogul.

We'd love to hear how you use Zapier to automate integrations with ChartMogul. Please write to us at platform@chartmogul.com if you'd like to share feedback and ideas for integrations.