In this article we'll learn how to create and manage manual plans. Adding manual plans is useful if you have manual customers that you would like to subscribe to a plan.
Creating a manual plan
1. To create a manual plan, navigate to Admin > Plans (https://app.chartmogul.com/#admin/plans).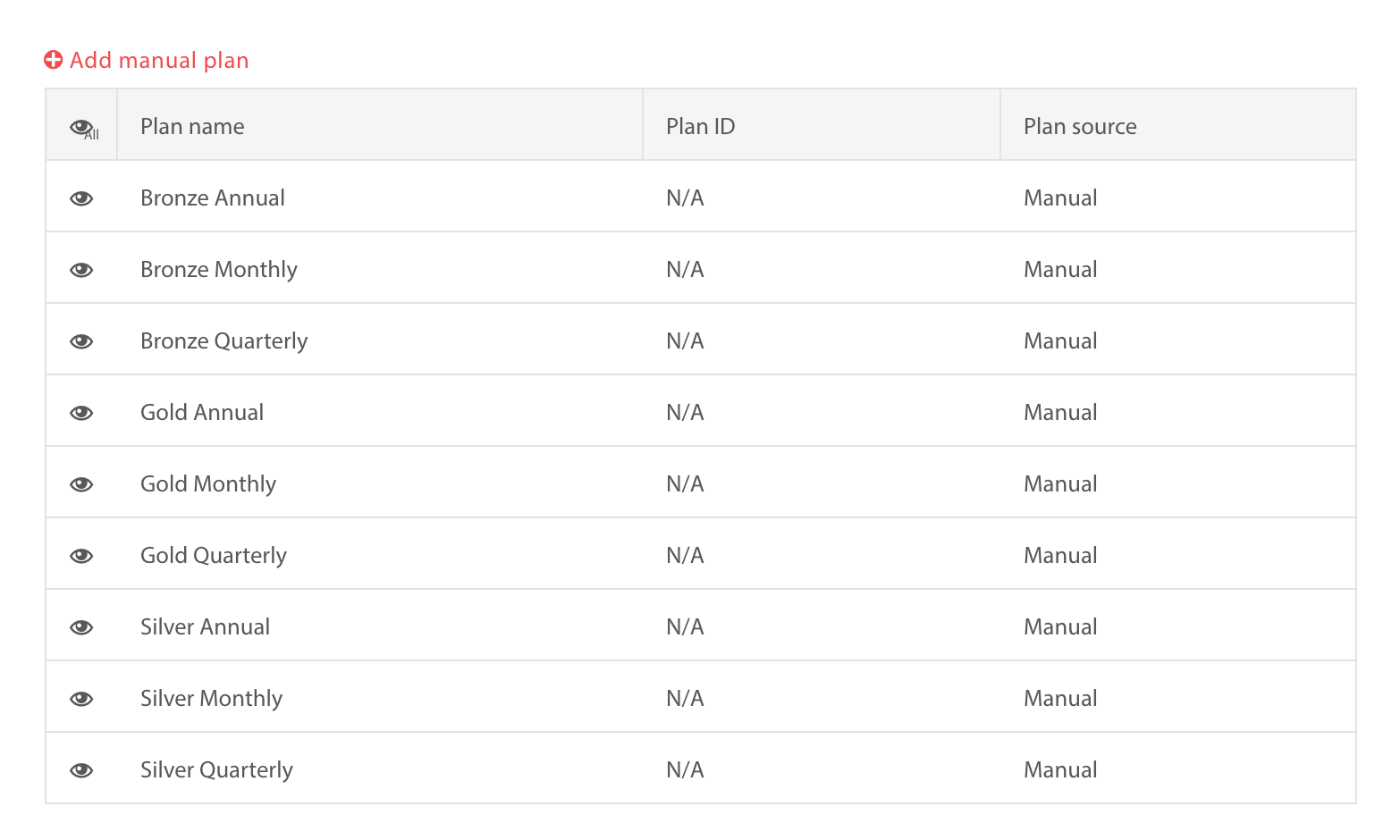 2. Clicking Add manual plan above the manual plans table will bring up the manual plans modal.
3. You can set a name for the manual plan and the billing interval, then click Add to save the plan and add it to the manual plans table.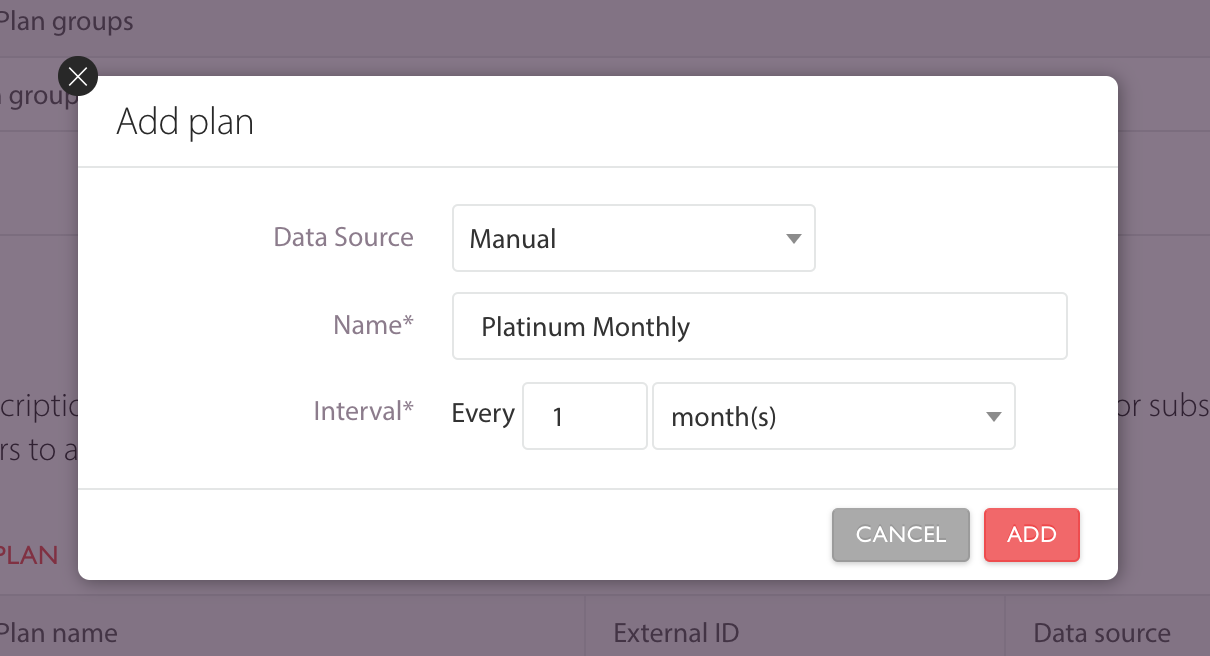 4. Once you have created a manual plan through the UI, it will appear in the manual plans table and in the All plans drop-down menu. In the table you can delete the plan, or toggle to hide the plan from the All Plans drop-down menu.
It is not possible to delete a manual plan that has customers actively subscribed to it. You will first need to move these customers to a new plan before deleting the manual plan.

 Adding a manual plan to a manual customer 
1. Now that a manual plan has been created you can add Manual customers to the plan.
It is not possible to add a non-manual customer to a manual plan. For example, if a customer was imported into ChartMogul from PayPal they cannot be added to manual plan.
2. The manual plan will be an available option under Plan in the Add subscription modal that appears when clicking Add subscription on a manual customer's profile page.