Integrating MailChimp to ChartMogul is useful when you want to analyze your email communication with customers alongside your subscription metrics.
For example, if a customer unsubscribes from a newsletter in MailChimp, you could push this information to ChartMogul by adding custom attributes. You can then analyze how many of your customers are unsubscribing from your newsletter, what their revenue contribution is, and determine whether to adjust your newsletter content and communication.
If you would like to easily turn on this Zap for your ChartMogul account, login to your Zapier account and head over to https://zapier.com/apps/chartmogul/integrations then enter MailChimp and click on Try It.

If you would like to learn how to set up this Zap by yourself, then continue with this article. For a general introduction to the Zapier integration please read Integrating ChartMogul with other apps using Zapier.
Setup instructions
1. Login to your Zapier account and click on "Make a Zap!".
2. Select MailChimp as your trigger app, then click "New Unsubscriber" as the trigger.Click "Save + Continue" when done.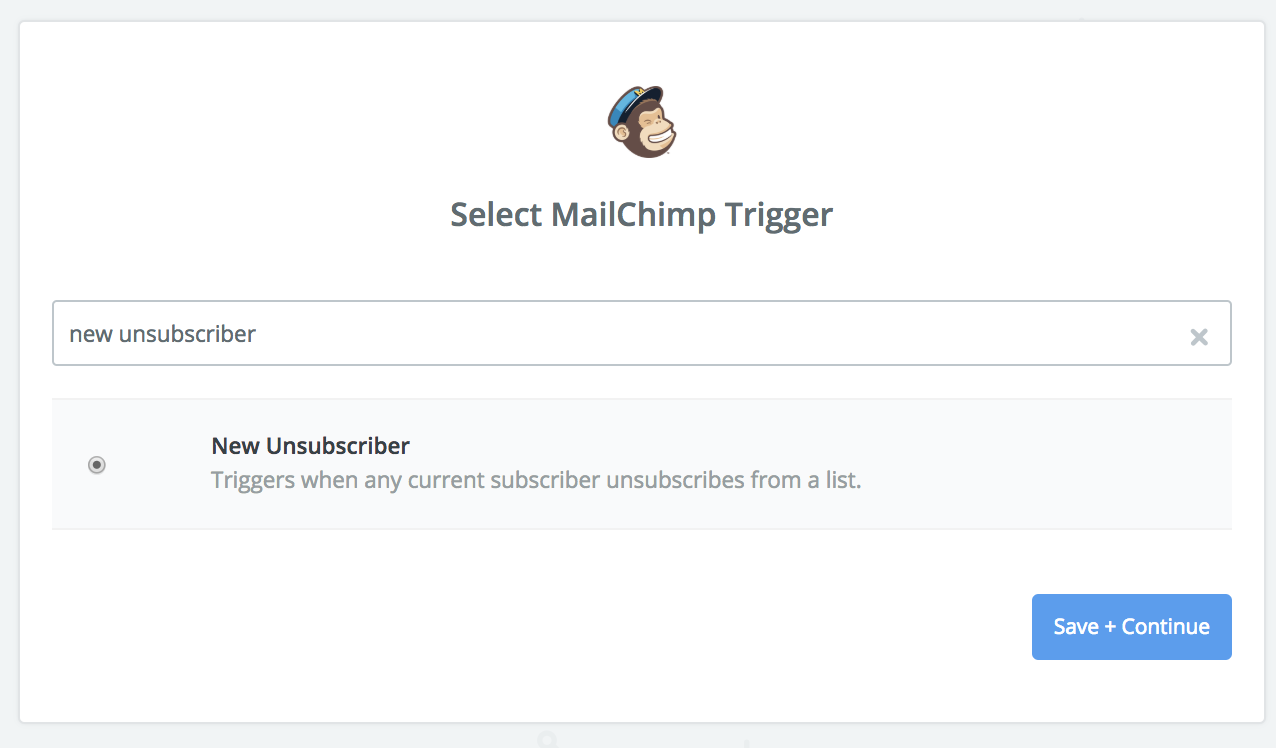 3. Connect your MailChimp account by clicking on "Connect an Account"
4. In "Edit Options", choose the MailChimp list that you want to watch. Click on "Continue" when done.


5. Click on "+ Add a Step" on the left menu then select "Action/Search"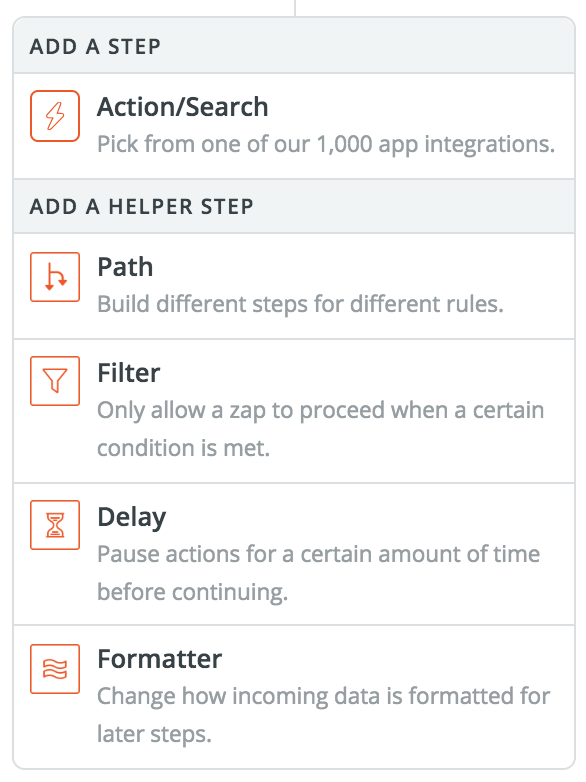 6. Select ChartMogul from the apps then choose "Add Custom Attribute to Customer". Click "Save + Continue" when done.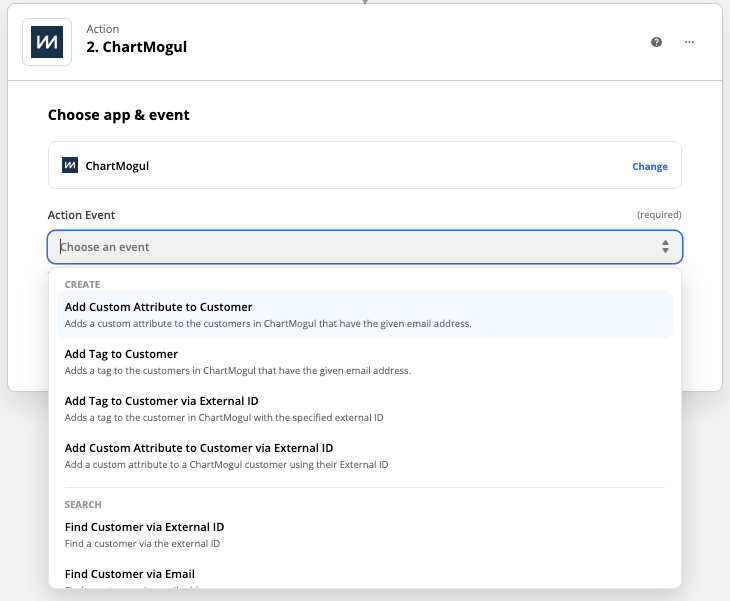 7. Link your ChartMogul account
8. Fill in the Custom Attribute Name, Custom Attribute Value, Field Type, and Customer Email.
Note: For this use-case, we do not need to insert any fields from MailChimp except the Customer Email. Depending on the the app, trigger and action, the fields available to dynamically insert may differ when you click on Insert Fields.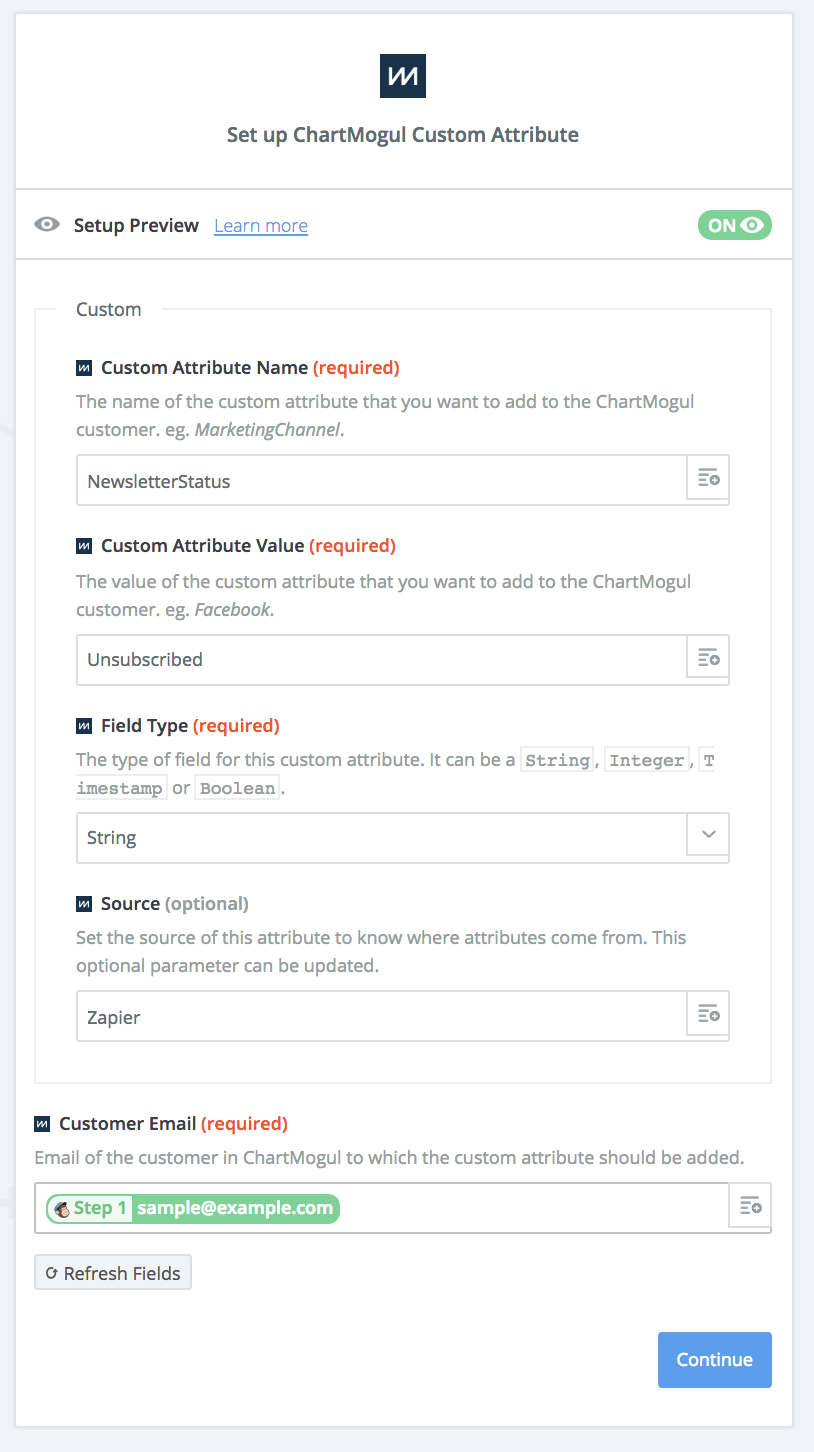 9. Name the Zap and turn it ON.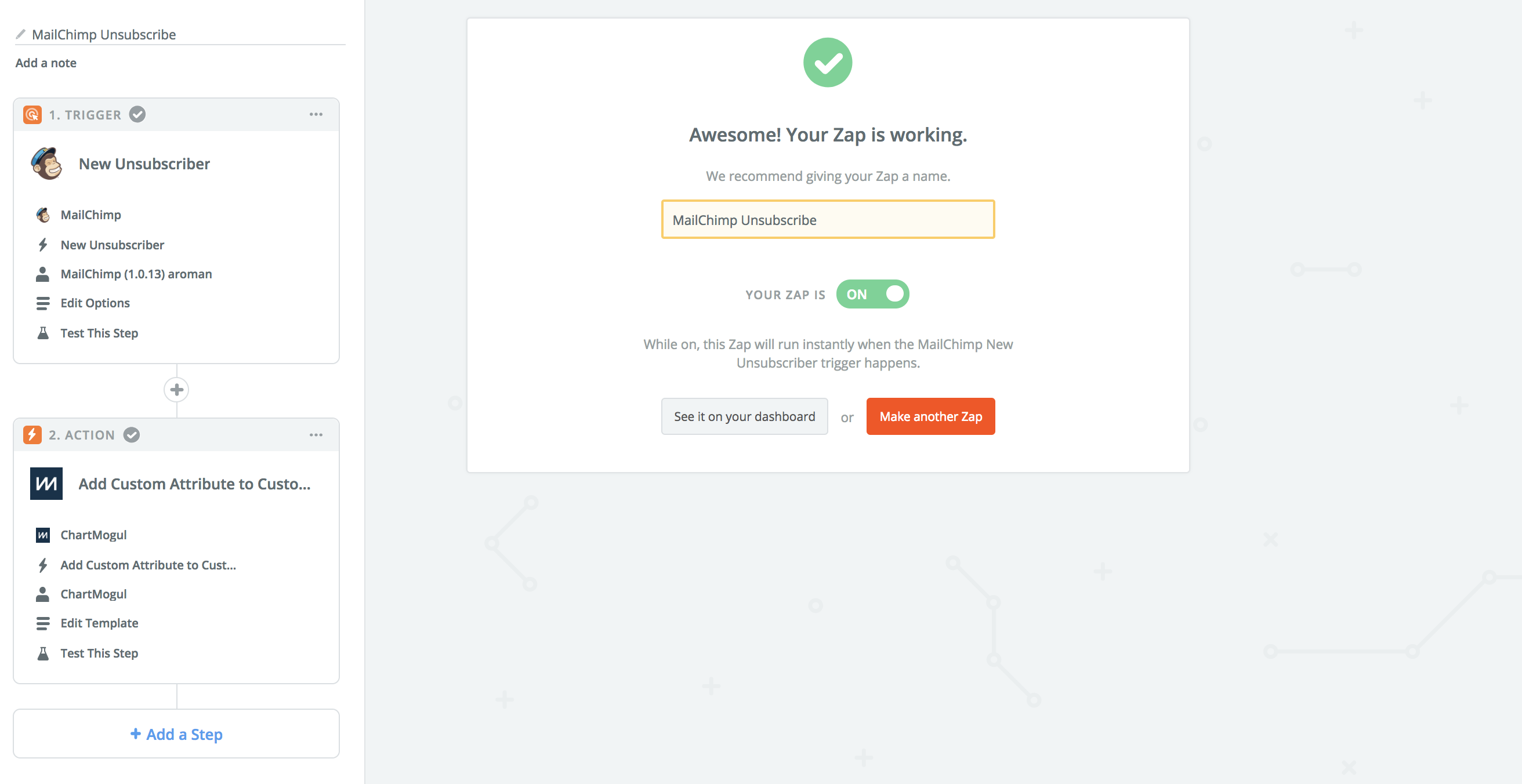 With this Zap active, whenever a user in your MailChimp campaign unsubscribes from the list, the Zap will run and add the value of "Unsubscribed" in the custom attribute "NewsletterStatus" for the same user in your ChartMogul account.
We'd love to hear how you use Zapier to automate integrations with ChartMogul. Please write to us at platform@chartmogul.com if you'd like to share feedback and ideas for integrations.