You will need to be an Admin to complete the following steps.
This article details the different options to import customers and their billing data into your ChartMogul account.
A data source to import from can be a billing system, a database, an excel sheet, or any place you store your subscription billing data. You can import your data into ChartMogul using one of our native integrations, our Data Import API or several manual import options. 
Admin users can access the Data Sources section in ChartMogul at https://app.chartmogul.com/#admin/data-sources or by navigating to Admin > Data sources.
It's currently possible to add up to 100 data sources into one ChartMogul account.

Contents
Native integrations
ChartMogul offers five native integrations for the following billing systems: Stripe, Braintree, Recurly, Chargify, and PayPal. These integrations only take a few minutes to setup and do not require a developer. Once set up, these integrations import all data from your billing system into ChartMogul and keep it synced in realtime.

Please follow these steps to add a data source for one of our native integrations: 
Head to the 

Admin

 section by clicking on the gear icon at the bottom left corner of your screen.

Click onto the

Data sources

 tab at the top. 

Add a data source by clicking New data source

.

In the popup, enter a name for your data source and select the system that you want to connect to in the drop down box. Click 

Next.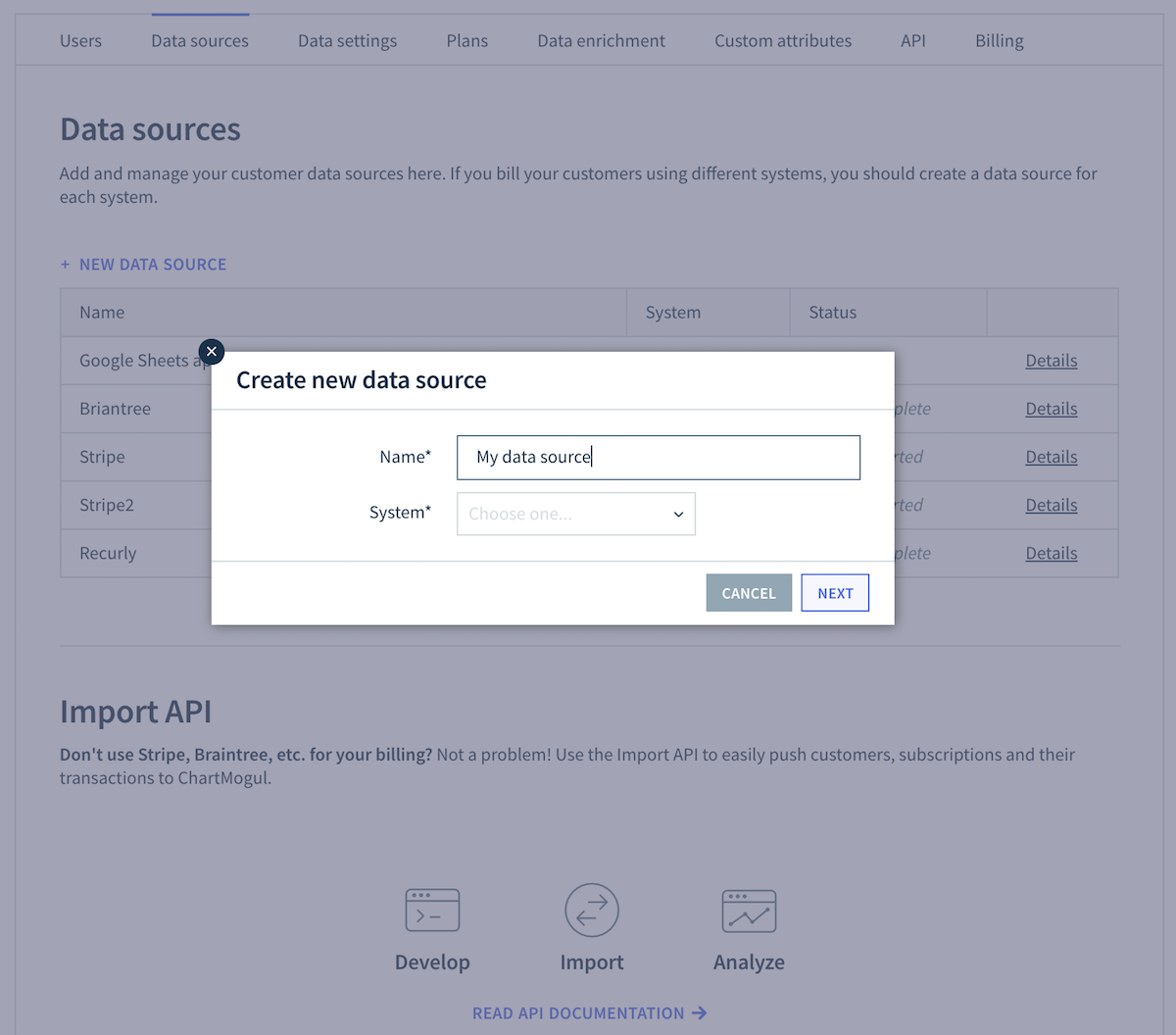 You can learn how to connect to each of the billing systems by clicking on the one you are using below:
Import API
The Import API enables you to import customer data into ChartMogul programmatically. This makes it possible to integrate with ChartMogul if you are using an in-house billing system or a billing system that we don't support via one of our native integrations. 
The best place to start is the Getting started tutorial, which will give you an idea of the work involved.
You would need the help of a developer to integrate using the API.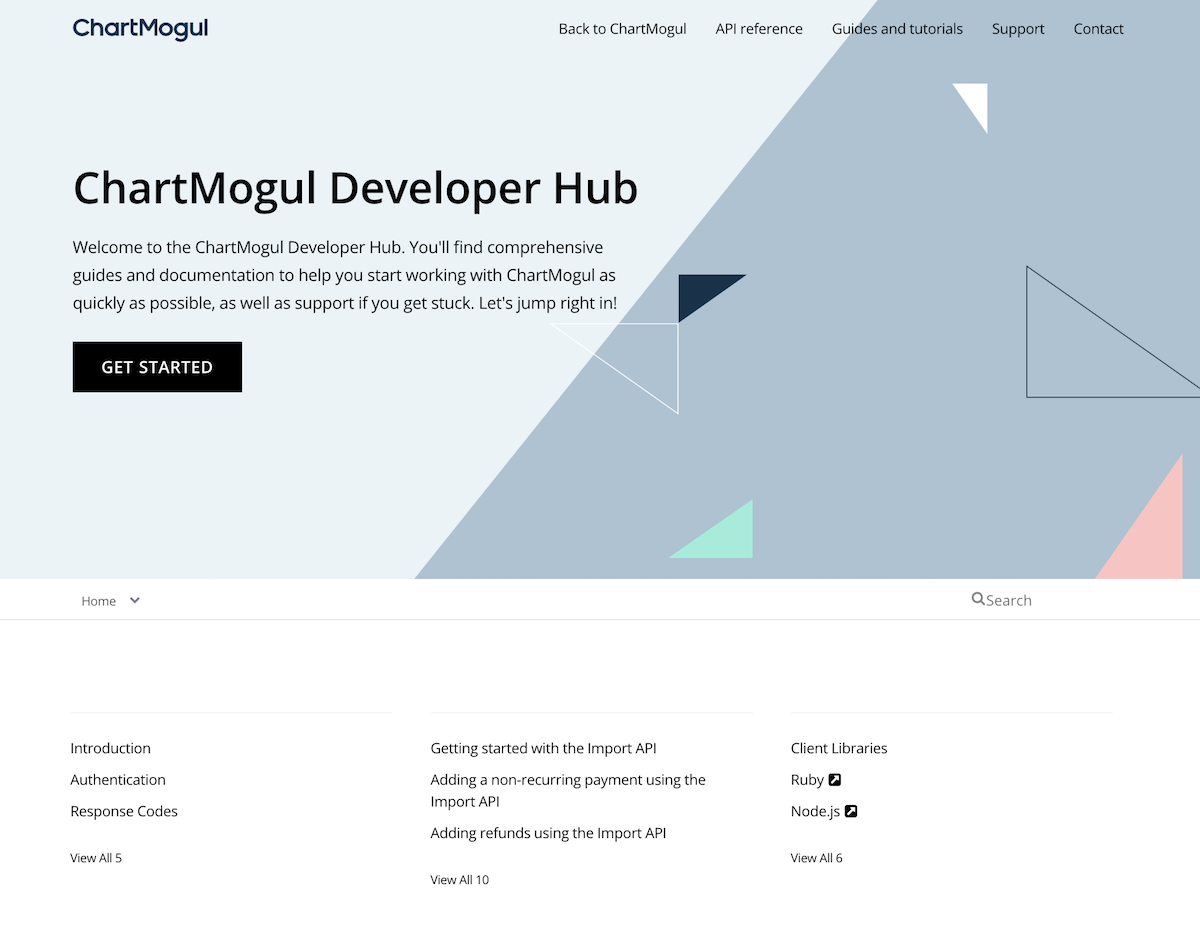 You can find our entire API documentation in our Developer Hub here https://dev.chartmogul.com. Please reach out to us at support@chartmogul.com if you have questions or would like to receive a consultation call. 
Manual customers 

Many businesses have customers that are invoiced outside of their primary subscription billing system. You can add these manual customers and their billing history to ChartMogul by importing them via the Google Sheets App, the CSV bulk import, or by adding them individually via the UI.
Google Sheets App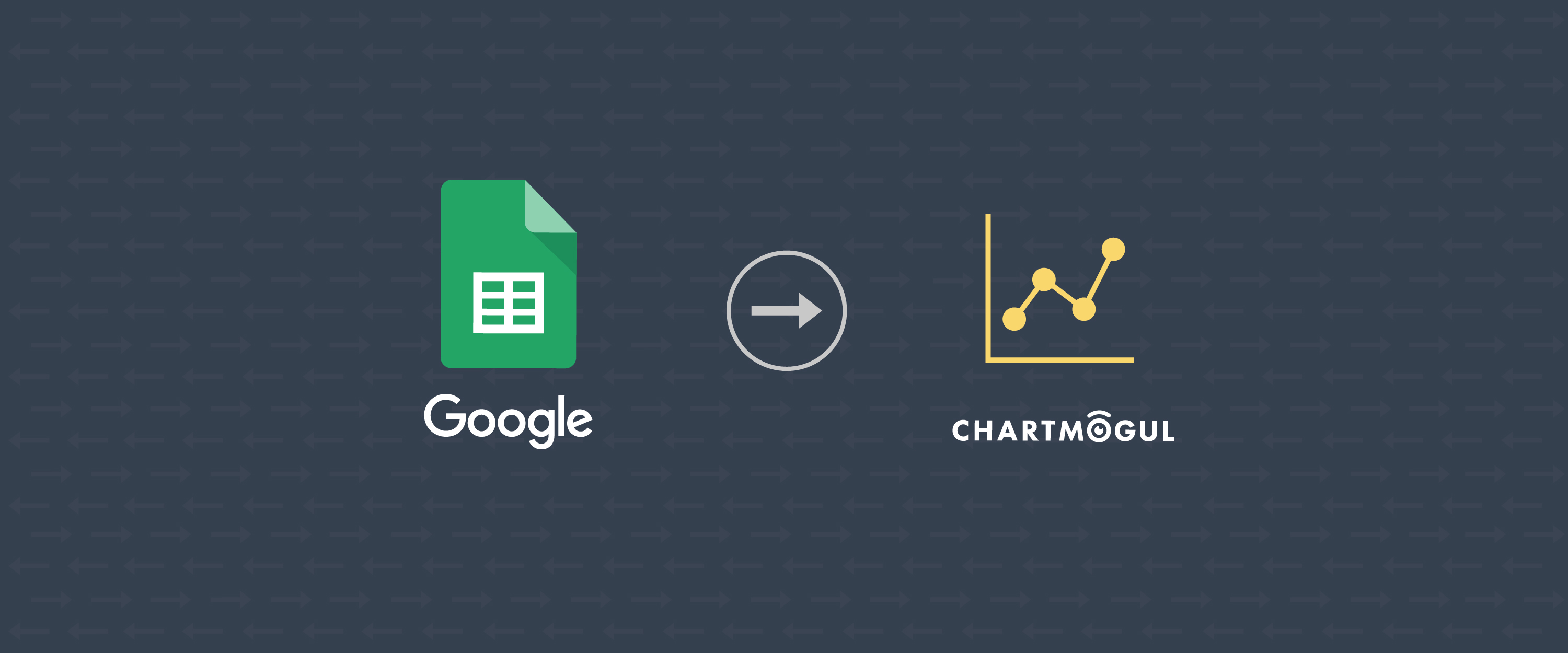 If you need to add manual customers, we recommend that you use the Google Sheets App. It has a number of features that are not available when adding customers manually via the UI or the CSV Import. The Google Sheets App, which is powered by our API, additionally allows you to: 
Use the Cash Flow graphs

Import one-time payments and refunds 

Add multiple subscriptions per customer

Import more detailed data, such as discounts, taxes, etc.

Import customer attributes and export metrics to a Google Sheet
You can learn here how to get started with the Google Sheets App.
CSV and individually from UI 
You can add customers from the UI in bulk via CSV or manually. 
Adding customers this way has the following limitations:  
Manual subscriptions can only be added to a manual customer. You cannot add a manual subscription to a customer that was imported automatically from your billing system.
Manual customers can only have one active subscription at a time.
Monthly recurring revenue (MRR) from manual customers will be included in all of your ChartMogul graphs and metrics. However, they will not contribute to the Cash Flow charts (Net Cash Flow, Gross Cash Flow, Non-Recurring Revenue, Refunds).