ChartMogul will display any free trial customers, customers with a free subscription, or customers with 100% discount as leads. Customers who have only made non-recurring payments will also have a lead status. Customers that appear as leads in your billing system that don't have a free trial or any invoices will not be synced with ChartMogul automatically.

Contents:
Importing free trial customers into ChartMogul
The Stripe, Braintree, Recurly, Chargify, Zuora and App Store Connect integrations will automatically import free trial data. Please reference your respective integration below for further details about our implementation:
Stripe
Stripe creates free trials by delaying the first payment when a customer signs up for a subscription. Customers have to submit billing details to set up a free trial. Trials set up without billing data will not be imported. You can learn more from Stripe's documentation
Braintree
As Braintree doesn't have a "lead created at" field we take the first billing date, subtract the trial interval and then do the time conversion from Zulu time in Braintree to whatever timezone is set in ChartMogul.
Chargebee
The Chargebee integration tracks customer trials if setup in Chargebee. You can read about this here. Once payment is made by a trial customer, the existing customer is updated in ChartMogul.
Paypal
This integration will not import free trial data.
Cleverbridge, ChargeOver, Vindi, WHMCS, Billforward, and Paykickstart
These integrations were built by third parties. Please reach out to the relevant support team directly for more information on how they manage trial data.
Metrics and segmentation of free trial customers and leads
Customers with a lead status in ChartMogul will not contribute to active subscriber numbers, the MRR charts, or the subscriber charts. Customers on a free trial or a free plan cannot be segmented by plan. The plan filters will only affect customers who have made a payment of more than $0.00 towards a subscription.
Adding trial data to customers created via the UI or Google Sheets App
When adding a new customer through Google Sheets or manually through the user interface, there are sections for lead and trial date.
In Google Sheets:

In the user interface: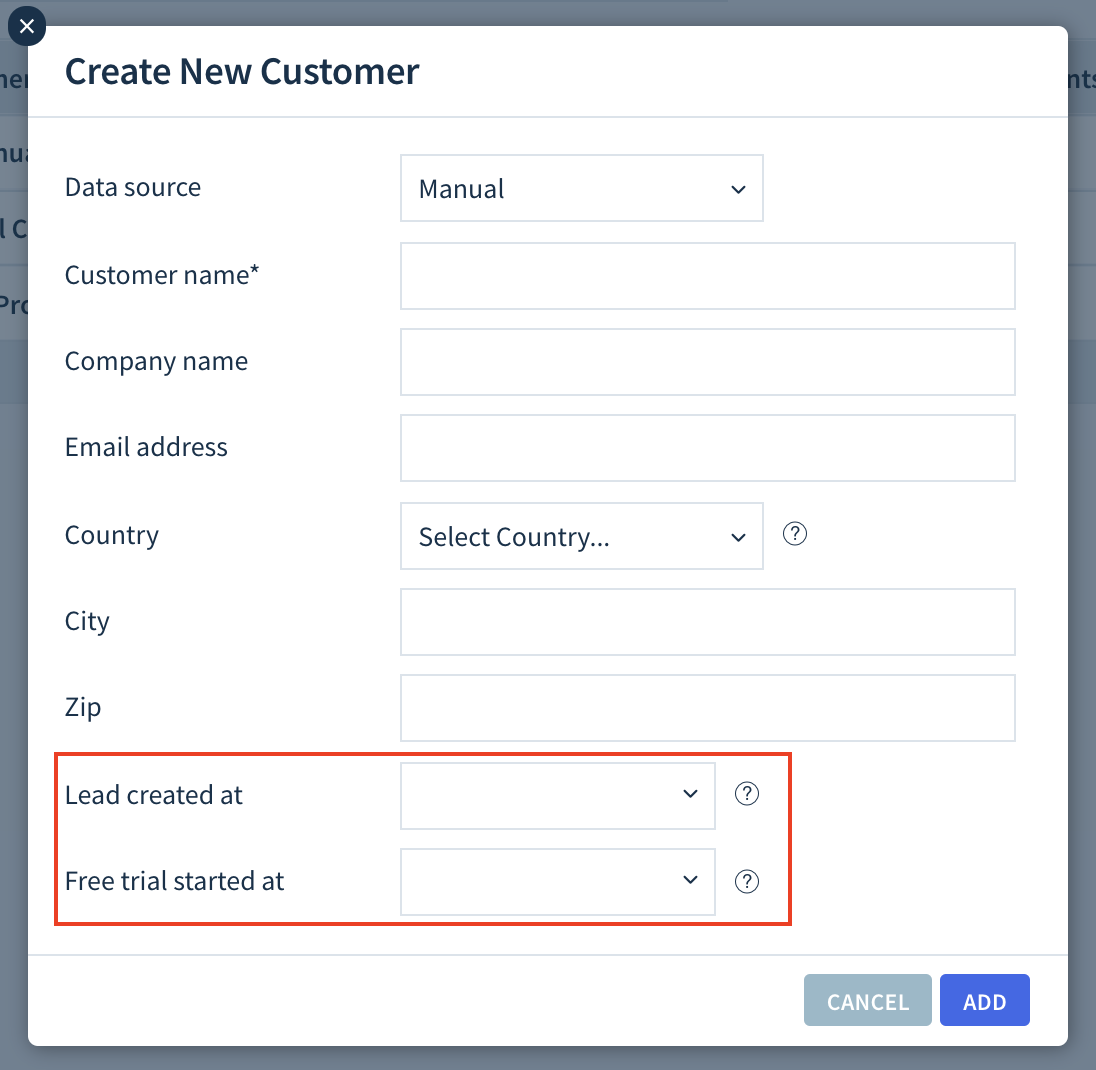 My integration setup doesn't import free trial customers or leads
If you don't use the above systems for managing free trials, or if you need lead tracking by integrating with a CRM, you can add lead and free trial data to your ChartMogul account by using: