This is currently only supported for Stripe and customers using our Import API. If you are an existing customer using Stripe, and you want your Stripe data to be presented this way, please
contact support
.
Many billing systems allow customers to add multiple components and add-ons to a single subscription. Such subscriptions and their components can be seen within an individual customer's page.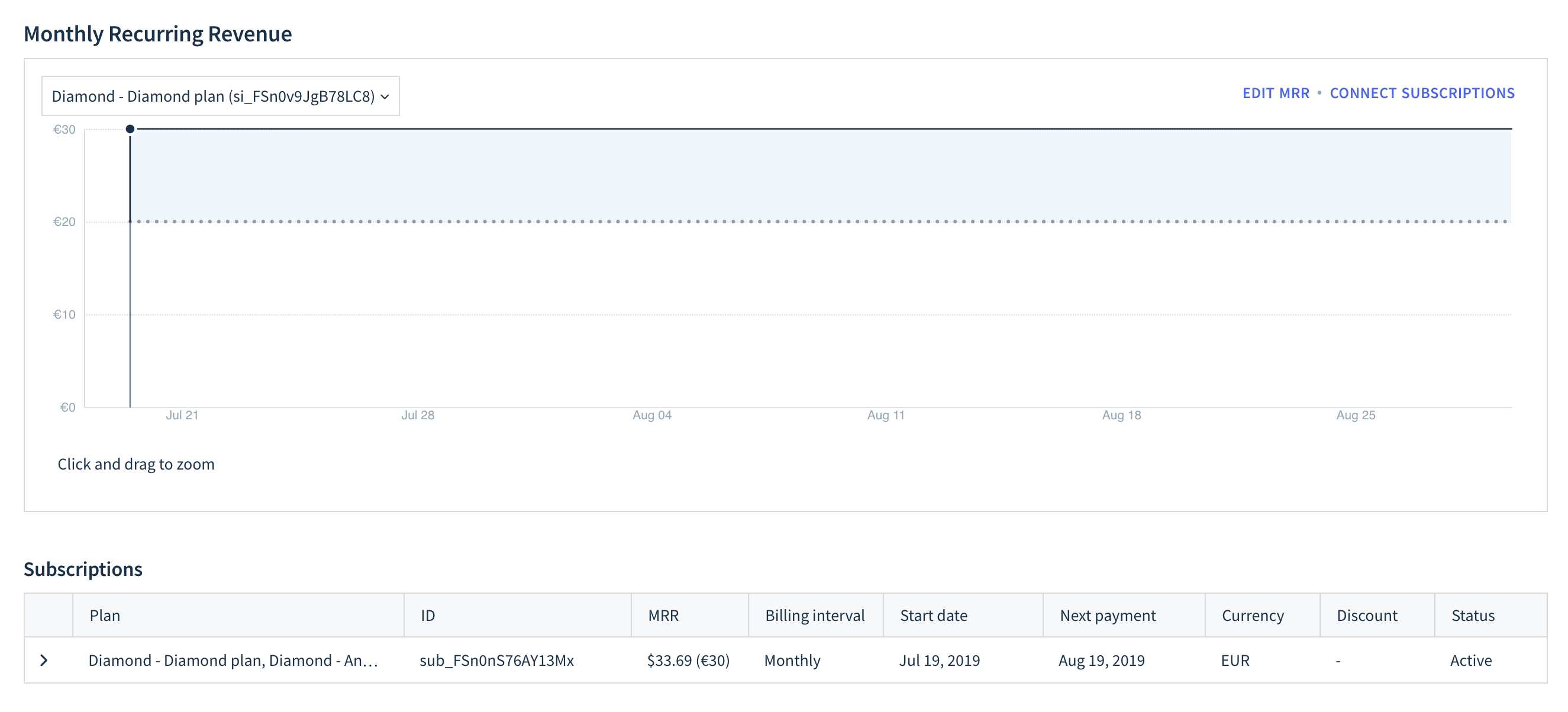 Both the MRR chart and the Subscriptions table provide an overview of the total contribution of a subscription but also allow you to visualize the amount contributed by each component. As seen above, the dotted lines on the MRR chart represent the contribution of each individual component to the overall subscription. Meanwhile, the subscription table can be expanded to show the contribution provided by the different components a subscription has or has had in the past.

The MRR of each component may still be edited, and the plan an individual component has will contribute to the overall MRR attributable to said plan.
There is one detail worth noting regarding the Subscriptions chart outside the customer's page. While this will be displaying the total number of subscriptions, the related MRR breakdown is displaying the number of related activities, and not the total number of related subscriptions.
For customers using our Import API who want to group subscription components and visualize them as a single subscription, ensure that they have the same subscription_set_external_id in the invoice line item. The Subscriptions chart will be counting the number of individual subscription sets.