ChartMogul provides users the option to include customers that were deleted in Stripe as part of the data being imported to the platform. This option was added to cater to users who delete customer data in Stripe to comply with GDPR guidelines.
In comparison to the old behavior where deleted Stripe customers will remain in ChartMogul until the Stripe data source has been re-synced or if the customer is manually deleted, the platform can now either automatically delete or anonymize the customer depending on the selected setting.
Changing the setting
This option is deactivated by default when you create a new Stripe data source. To enable this feature, click the data platform icon on the left menu to navigate to the Data platform tab and select your Stripe data source from the list.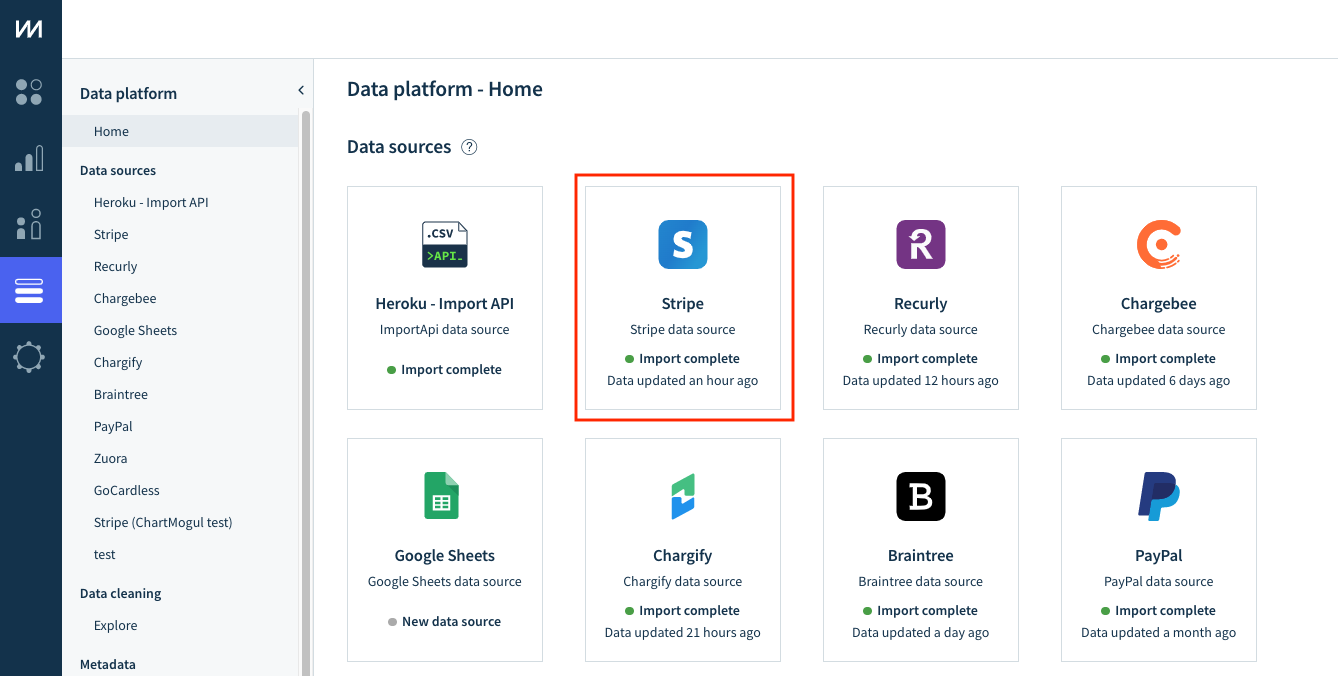 Once you are in your Stripe data source page, the option can be seen under the Environment dropdown field: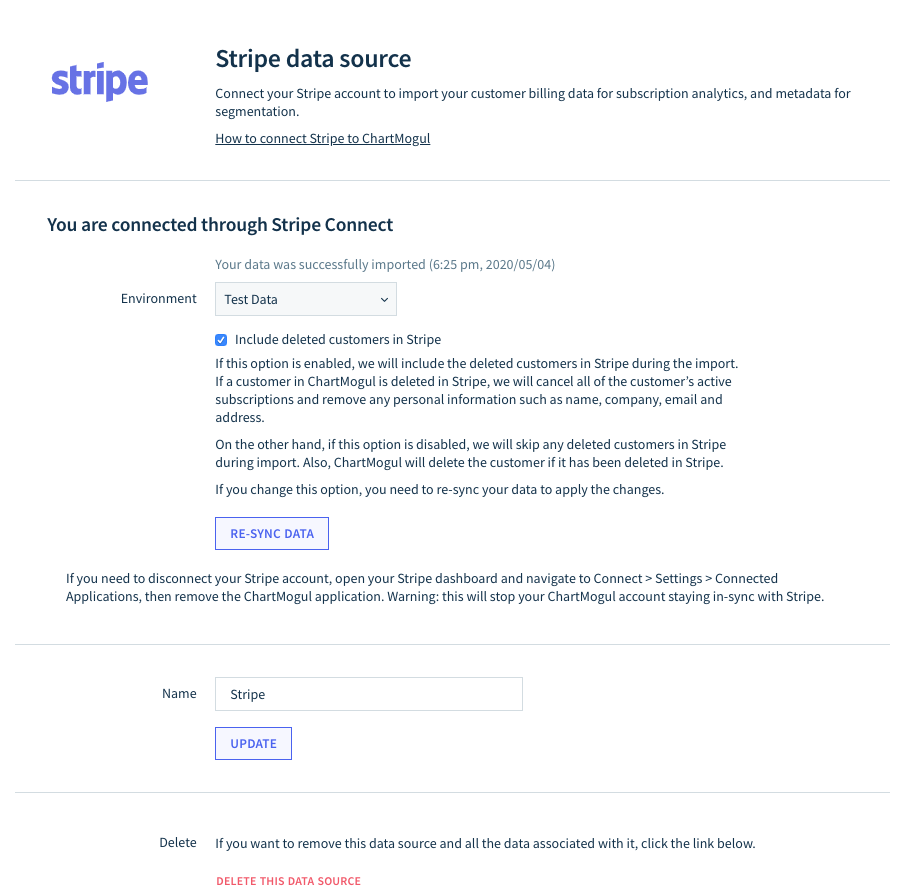 After changing the option, you need to re-sync your Stripe data source for the changes to take effect.
What you need to know:
If the Include deleted customers in Stripe option is checked, we will include the deleted customers in Stripe during the import. These customers will not have any personal data in ChartMogul and will be anonymized by the platform.
If a customer in ChartMogul is deleted in Stripe with the feature enabled, the customer will remain in ChartMogul but all of the customer's active subscriptions will be cancelled. Any personal information such as name, company, email and address will be removed in ChartMogul. Custom attributes, however, will be kept.
On the other hand, if this option is disabled, all deleted customers in Stripe will be skipped during import. Also, ChartMogul will delete the customer if it has been deleted in Stripe (including custom attributes).
If you change this option, you need to re-sync your data to apply the changes.
Deleted Stripe customers will have a

deleted_customer_in_stripe

tag.
If a deleted customer in Stripe is merged, the customer will not be deleted in ChartMogul. However, any invoices and transactions related to the deleted customer will be removed in ChartMogul.