Before importing your billing data, add sample data to see how customers, invoices, and invoice line items generate MRR, cash flow, and other metrics in ChartMogul. Once you're familiar with our data model, easily remove sample data and import your billing data.
Contents
Adding sample data
To get started, create a new custom data source in Data Platform and include sample data.
Go to Data Platform > ADD A DATA SOURCE > Custom Data Source.
Give your data source a name and select Include sample data.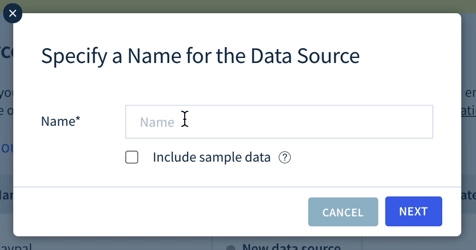 Editing sample data
Once added, you can review data in each tab. Learn more about each column in this article.
To edit data, navigate to the tab you need and click on the edit icon. Save your changes by clicking the green checkmark.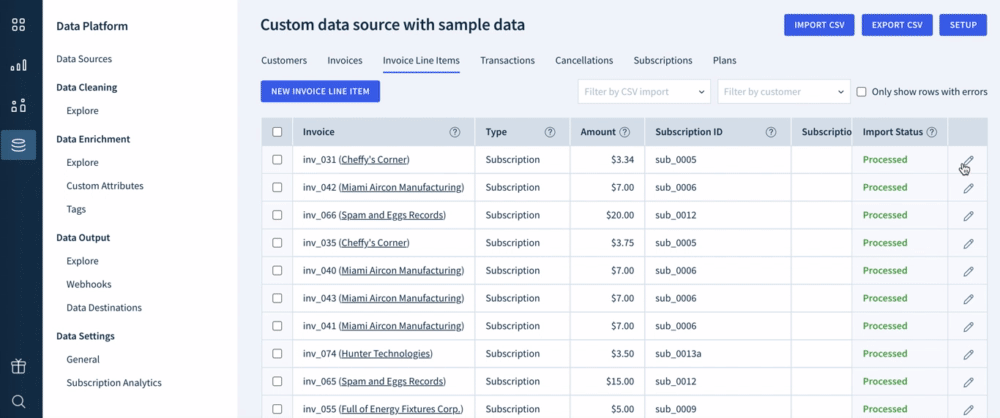 Deleting sample data
This action is permanent and cannot be undone.
After you've performed tests with sample data, delete it from Data Platform so it no longer contributes to your metrics.
Navigate to the data source settings and select DELETE THIS DATA SOURCE.

Alternatively, you can use the checkboxes in the table rows to delete data.