With a custom data source, you can add customers and subscription billing data into ChartMogul through the user interface or via an API integration.
To get familiar with how a custom data source works, you can create a new data source with sample data. You can play around with the sample data and see how it impacts your MRR, cash flows, and other metrics. Once you get familiar with the various possibilities a custom data source offers, you can easily remove that data from your account.
The columns and the data you need to include for each section of a custom data source are explained
in this article
.
Contents
Adding a custom data source with sample data
Toggle the "Include sample data" checkbox when creating a custom data source to start with some test customers, invoices, invoice line items, etc.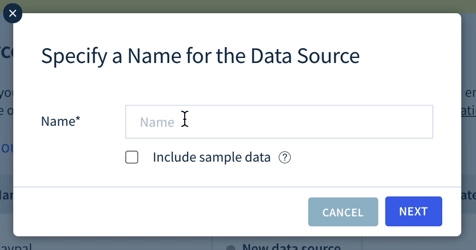 Editing sample data in a data source
If you want to edit the sample data, navigate to the tab you wish to edit and click on the edit icon in the row.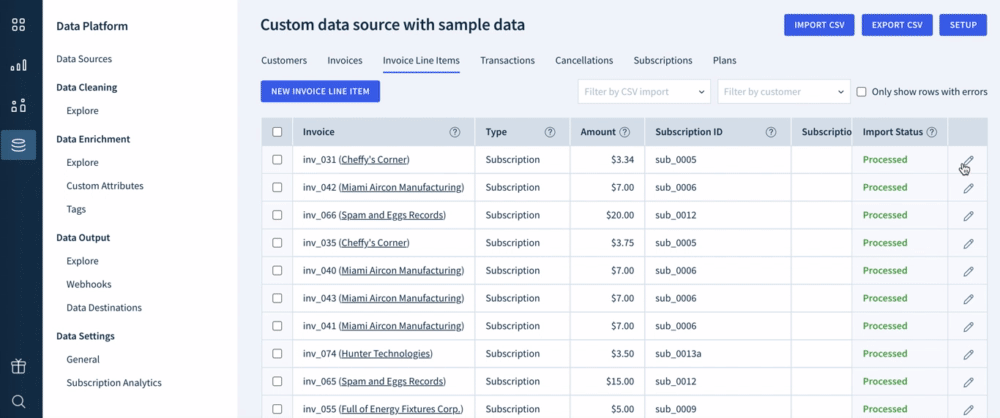 Deleting sample data
After you have tested how a custom data source works, it is advisable to delete the sample data as, otherwise, it will keep contributing to your metrics.
Please note that the delete actions are irreversible.
You can delete the data source by going to the data source settings and selecting the DELETE THIS DATA SOURCE option.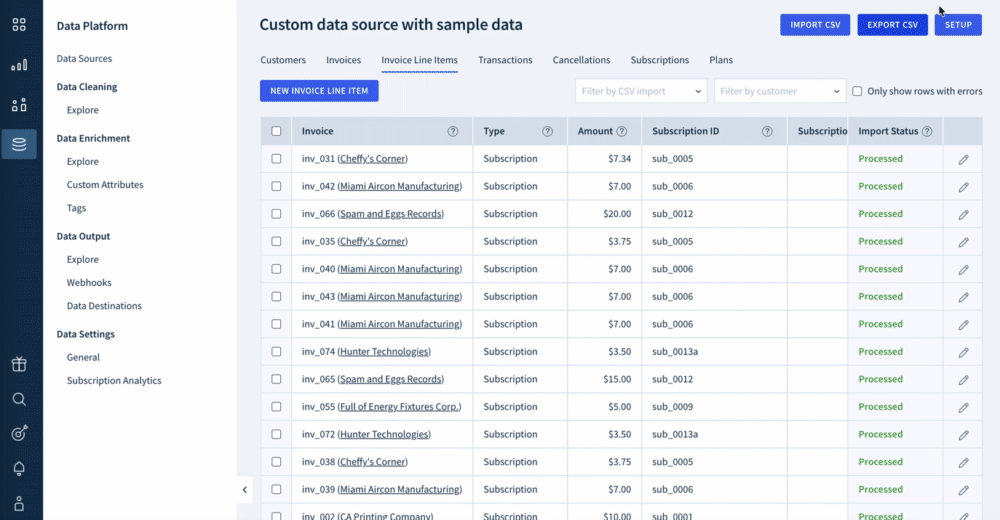 Alternatively, you can click on the select all checkbox in the table and delete the data on the page. You can repeat this process until all data is deleted.