Exporting billing data from Data Platform to a CSV is useful if you need to modify data using a third-party tool.
Navigate to the source
Navigate to Data Platform and select the source you want to export.

Filter by CSV import or customer (optional)
If you want to export all data, skip this step.
Use the drop-downs to filter by CSV import or by a specific customer.

Export your data
To export your data, click EXPORT CSV.
Choosing to export data from the current tab will create one CSV file.
Choosing to export All data will create multiple CSV files, one for each tab in Data Platform.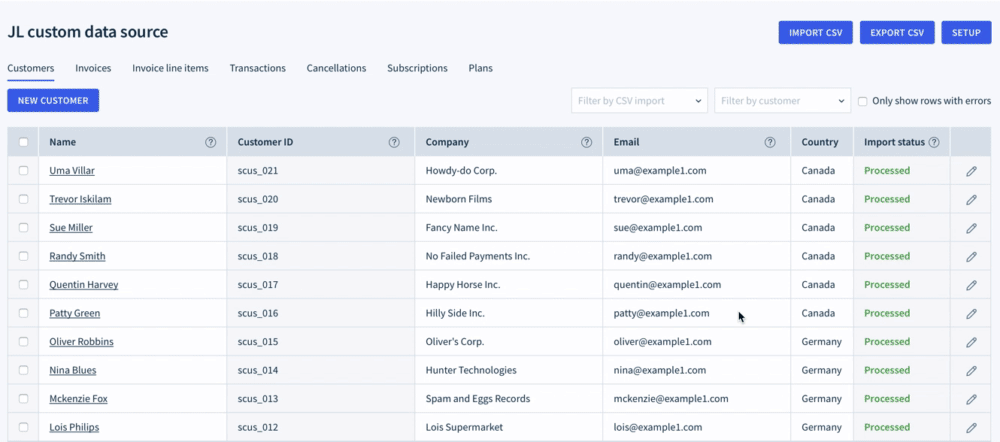 Your CSV will be generated, and you'll receive an email with a download link when it's ready. The export time depends on the size of the dataset.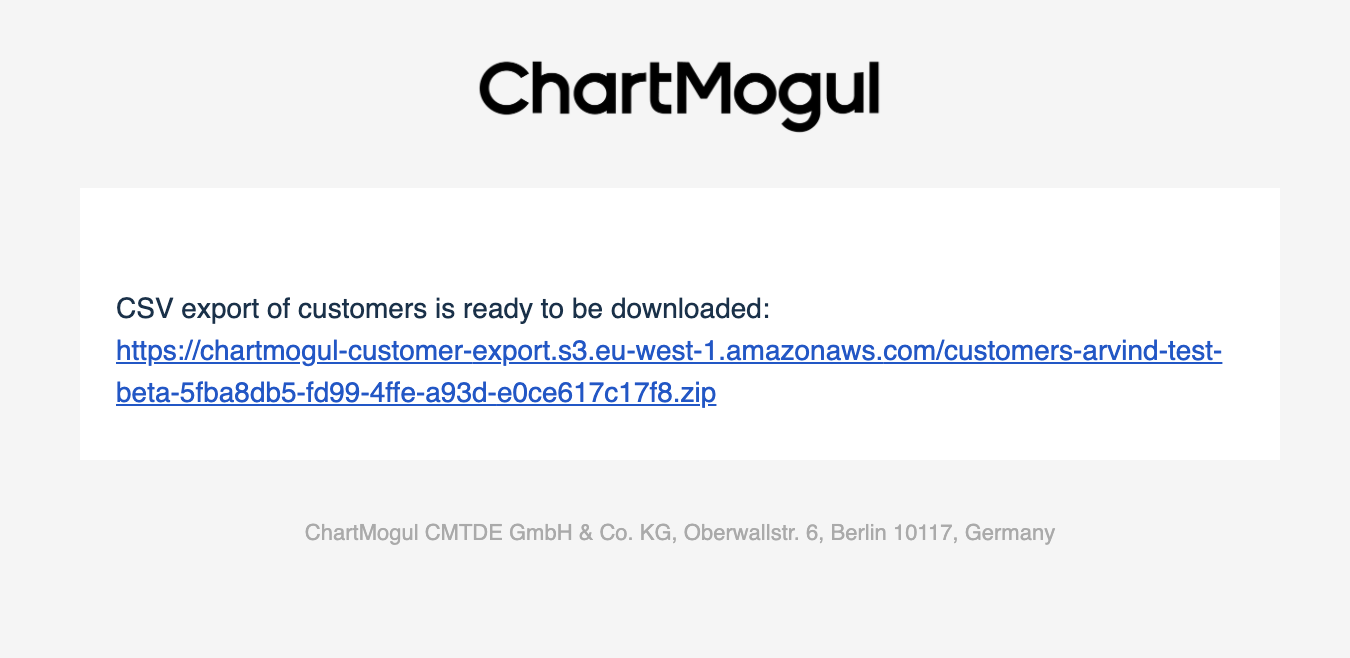 This link is valid for seven days. Click the link to download a ZIP file containing your exported data. Then, uncompress the ZIP and open the CSV file in your desired application.