You will need to be an Admin to export your customers 
In this article we will learn how to export a customer base into a CSV file. 
Step 1: Navigate to the Customers page.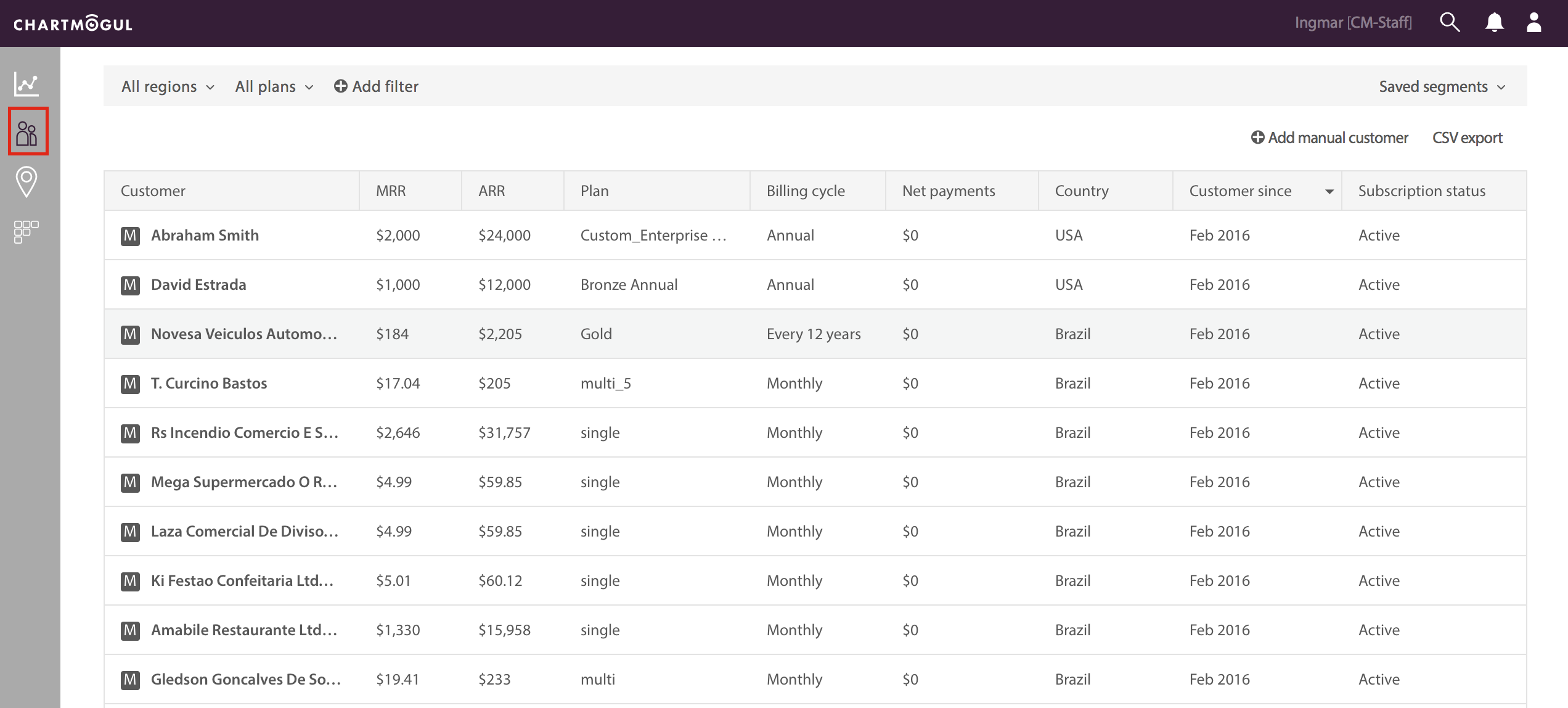 Step 2: Click CSV export
Note: If you have any segments or filters applied, only the customers in the current segment will be exported.
Your CSV export will be generated and you will receive an email with download link once ready. This can take a long time depending on your account size.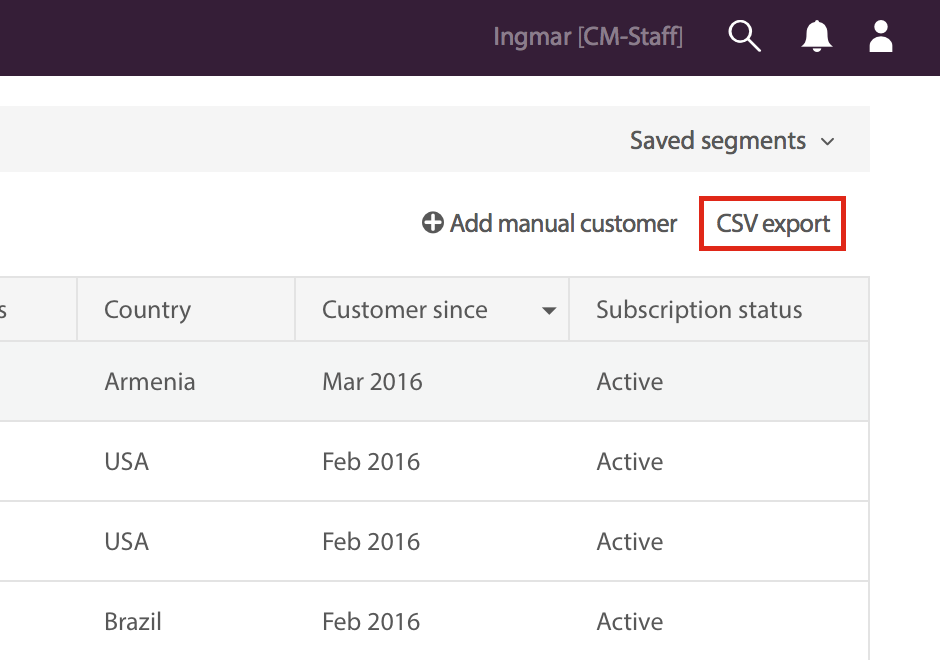 Step 3: Click the link sent to your email address