Subscriptions charts the number of subscriptions you have over time.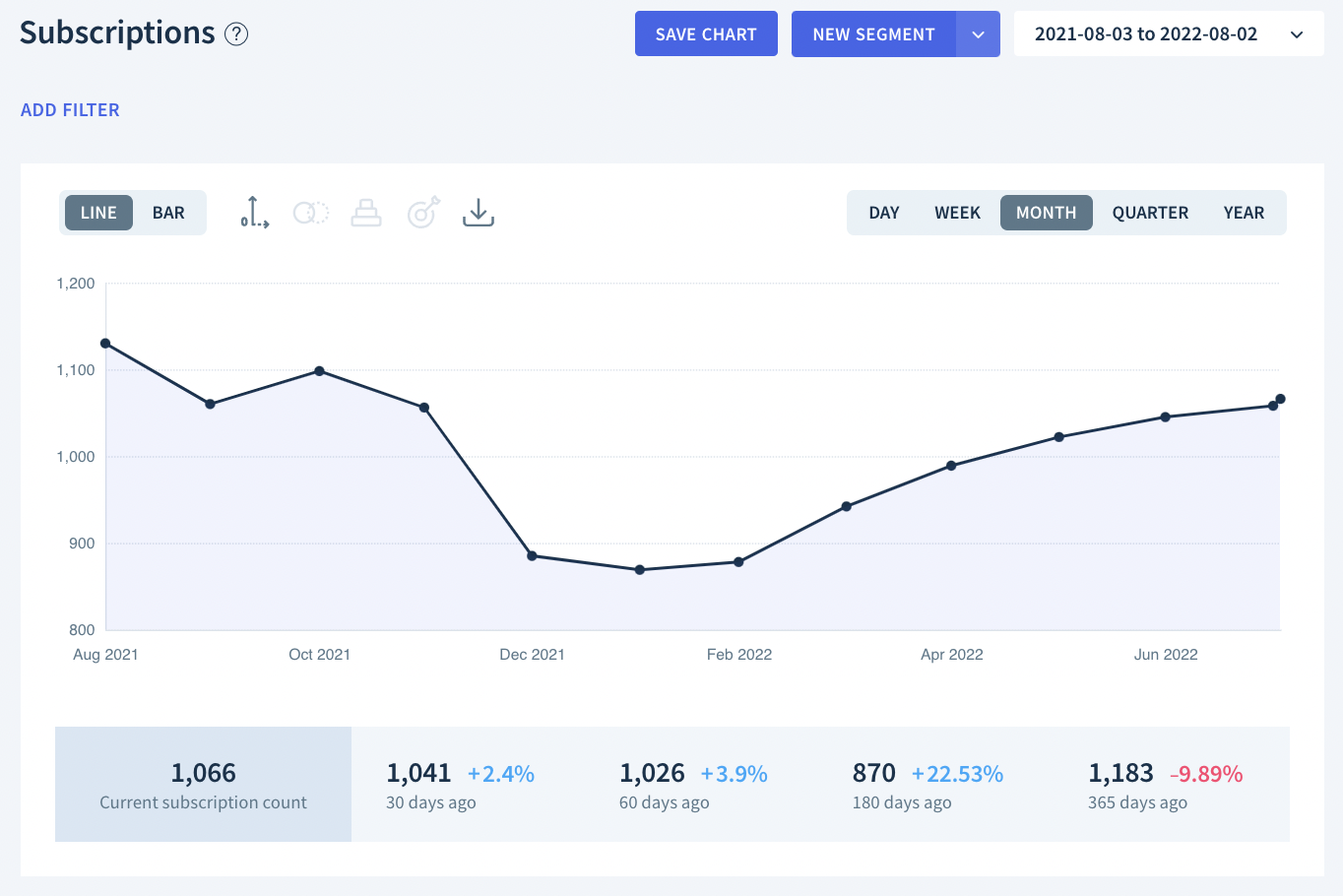 If you sell subscriptions with licenses or seats, use Subscription Quantity to chart the number of subscription seats over time.
Chart Notes
Only active and past due subscriptions contribute to this chart. Learn more about subscription statuses.
Subscriptions remain active until either they are canceled in your billing system, or churn as a result of the Handling Past-due Subscriptions setting.
The number of subscriptions can be higher than your number of subscribers, as a subscriber can have multiple subscriptions.
The Free Customer Handling setting determines whether ChartMogul continues to classify subscriptions downgraded from a paid to a free plan as Active.
Calculation
ChartMogul calculates Subscriptions as the total number of subscriptions with an Active or Past due status in a given period.
Chart Data
See Chart Data.
Next Steps