This article teaches you how to export the data from a particular data source to a CSV file. This can be useful if you need to modify the data using a third-party tool.

Please note that this is only the input data from the billing system. If you wish to download customer and subscription data, please refer to this article.
Step 1: Navigate to the data source
Click the data platform icon on the left menu to navigate to the data platform tab. Alternatively, you can click the link below to move to the data platform tab directly - https://app.chartmogul.com/#/data-platform.
Only Admin users have full access to all features within Data platform.
Note: You cannot export the data for integrations maintained by ChartMogul, ie. Stripe, Braintree, Recurly, Chargify, and PayPal.
Once you navigate to the data platform tab, you can see the list of existing data sources. Click on the data source you want to export the data.

Step 2: Filter by CSV import or Customer (optional)
Note: If you want to export data for all customers, skip to step 3.
You can filter by the CSV import file used to import the data (if applicable) and by a specific customer by using the drop-down to select the file and/or the customer.

Step 3: Export your data
To export your data, click on the Export CSV button on the top right.
You can choose to export a CSV file containing information from the particular tab or all the data from the data source.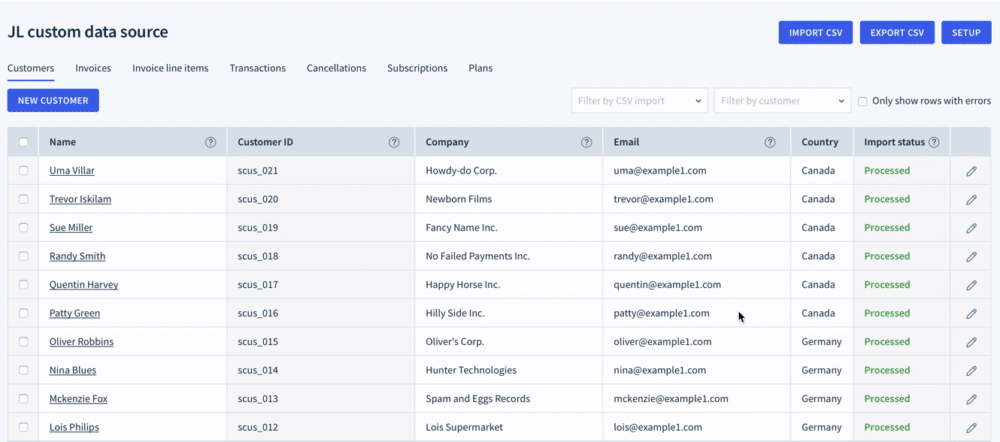 After you click export, your CSV export will be generated, and you will receive an email with a download link when it is ready. The time to export the data can vary depending on the size of the dataset.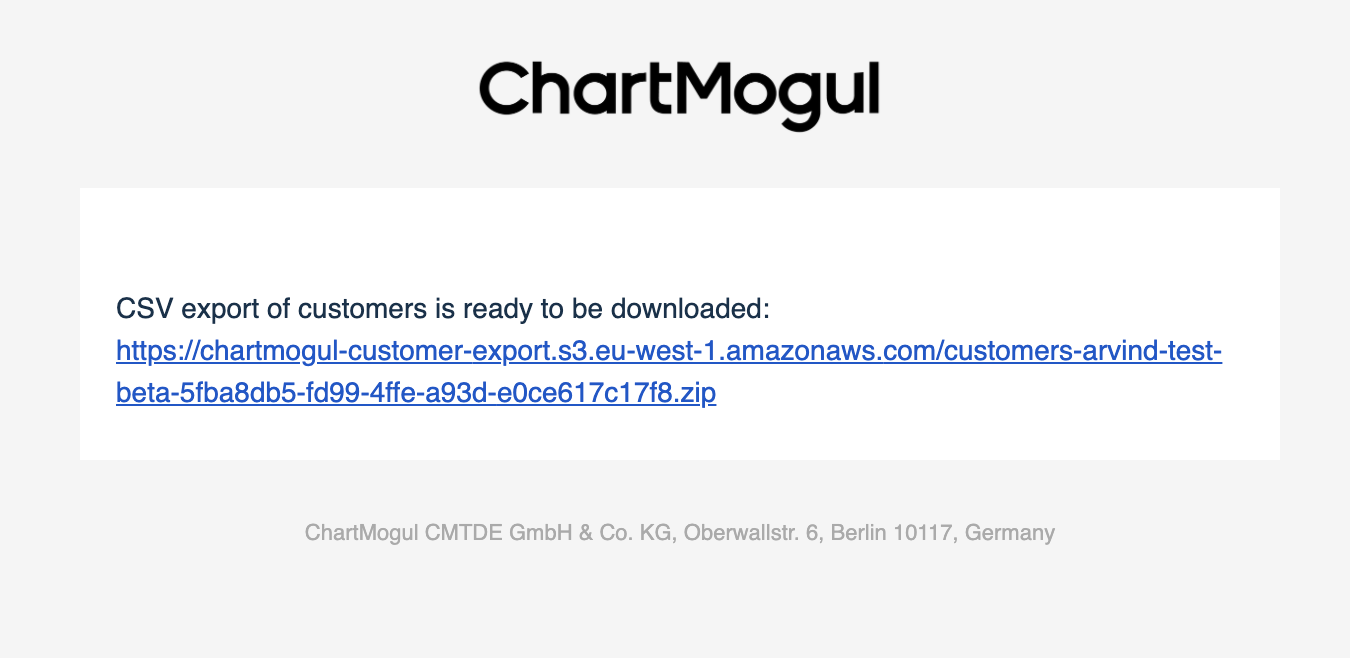 Clicking this link will trigger a download of a zip file containing your CSV export. Uncompress the zip and open the CSV in your desired application.