You will need to be an admin in both ChartMogul and Zendesk to complete these steps.
In this article we will walk through the steps required to add the ChartMogul widget to your Zendesk Agent dashboard and conversations.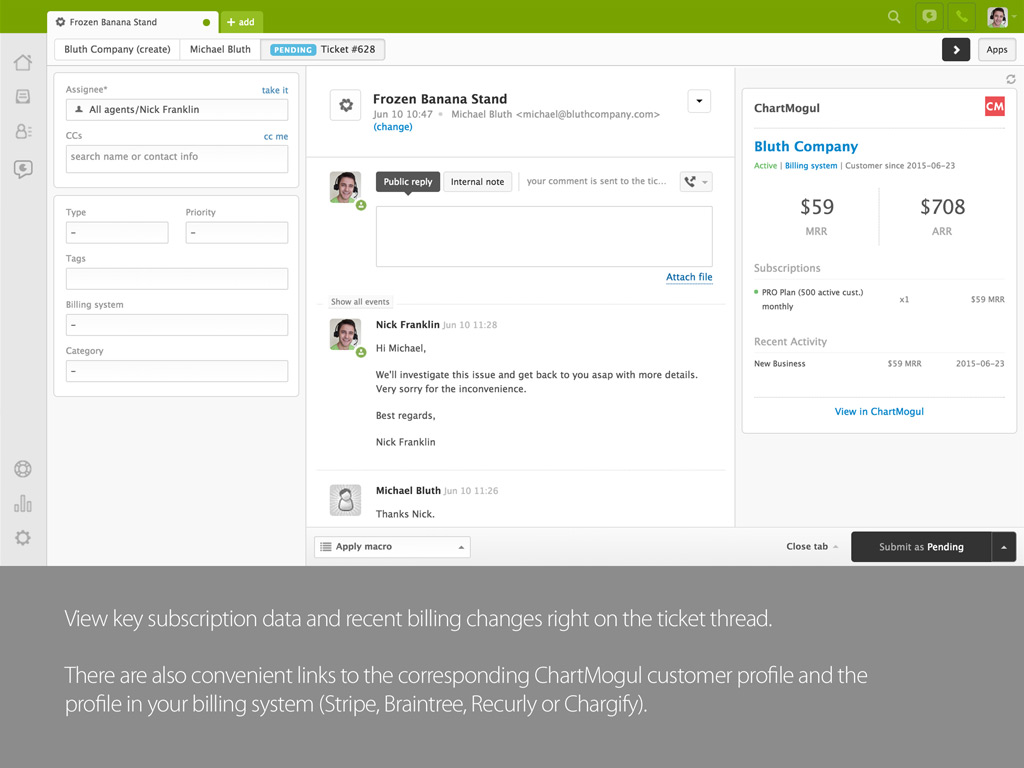 Step 1.
Install the ChartMogul app in your Zendesk dashboard. Visit the Zendesk app marketplace and click 'Install': https://www.zendesk.com/apps/support/chartmogul-saas-metrics/.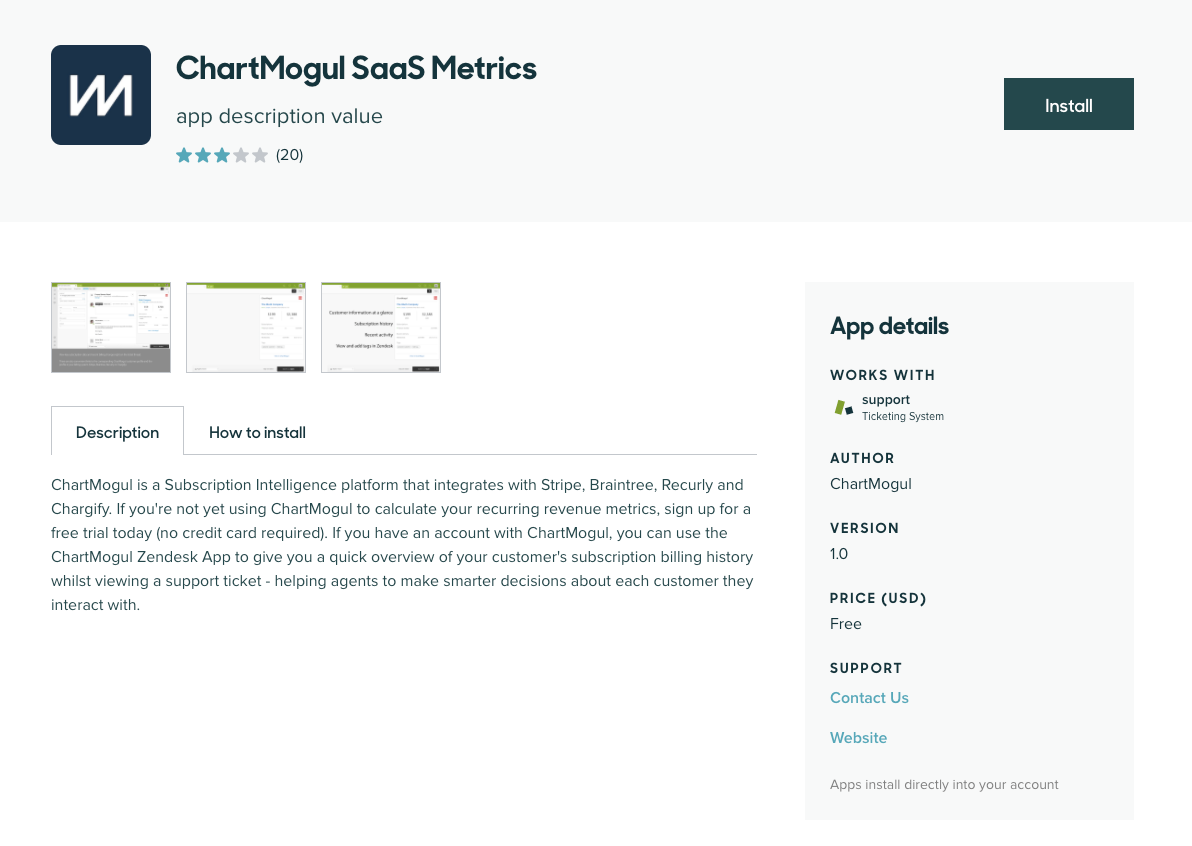 Step 2.
Set up the ChartMogul Zendesk app in your Zendesk dashboard.
1. Get your Account Token and Secret Key, found in your ChartMogul admin settings under Profile ?> Admin > API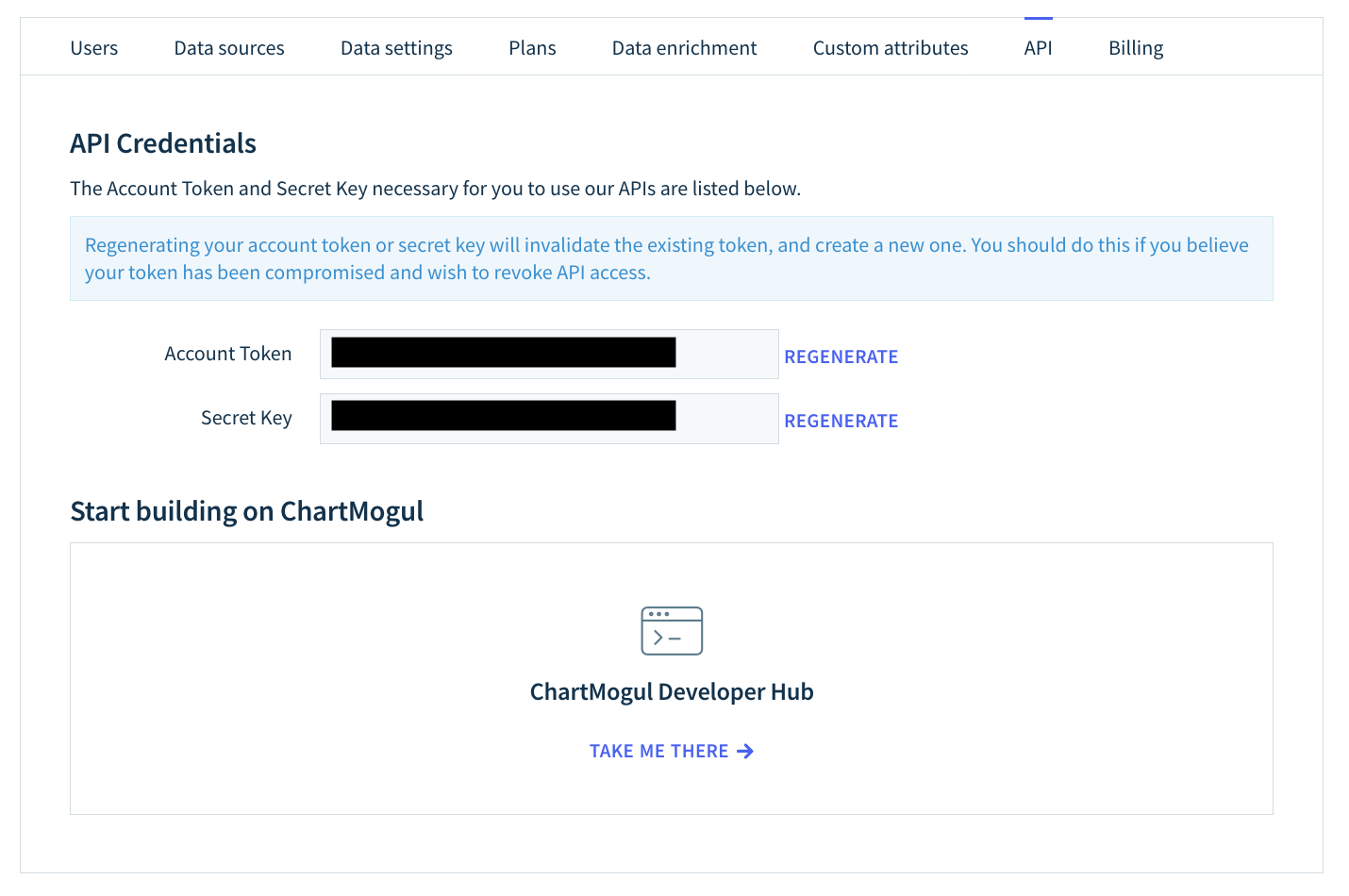 2. Paste the Account Token and Secret Key into the app installation page in Zendesk. You can also enable role and group restrictions here to limit who can access the app. Click Install when done.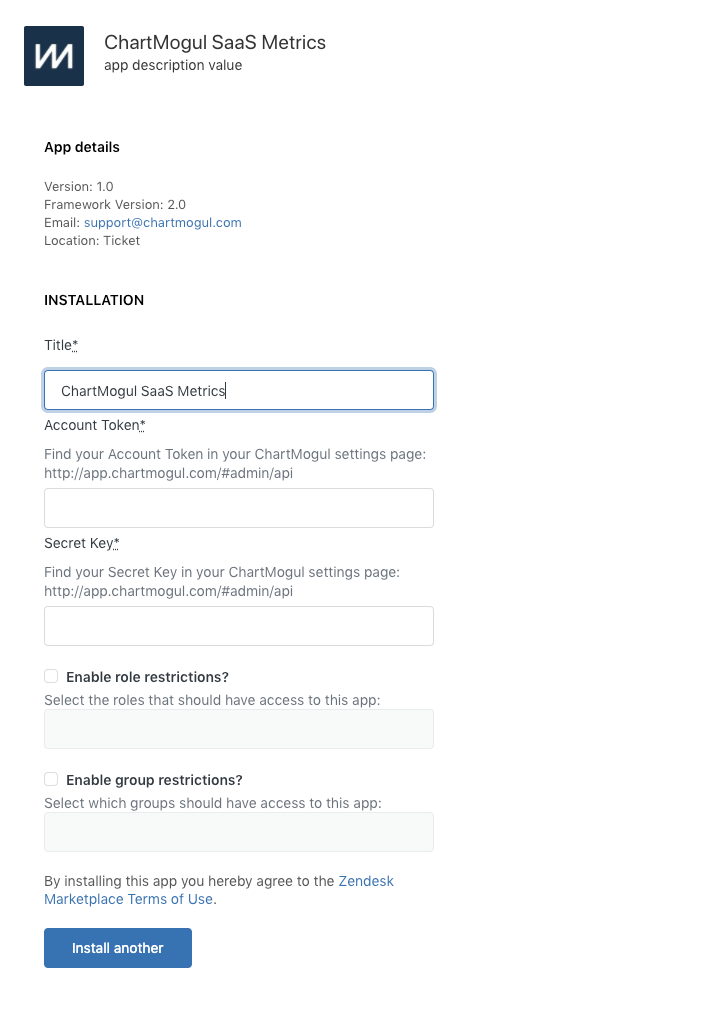 Step 3.
Open a ticket in your Zendesk and you will now see the app load up on the right hand side that will pull the user data from ChartMogul if a matching email id can be found.